Upstate NY is full of amazing places and recreation to explore, see and do. As an A-List Adventure leader, I know some beautiful Upstate NY spots. This recommendation is a gorgeous hike and one of my favorite breweries in our beautiful backyard- the Genesee Valley.
Harriet Hollister State Park Hike and Brewery Experience
A one hour hike followed by a brewery visit for food, drinks, outdoor fire pits and live music.
Harriet Hollister State Park is a year-round recreation area with a stunning view of Honeoye Lake. We visited in the summer when this photo was taken then again on New Year's day for a local hiking and wellness experience. Explore Genesee Valley and Rochester A-List partnered hosting an event to take a group through the winding trails and then to Birdhouse Brewing.
New Year's day was unseasonably warm with a dense fog creating a beautiful haze surrounding the area.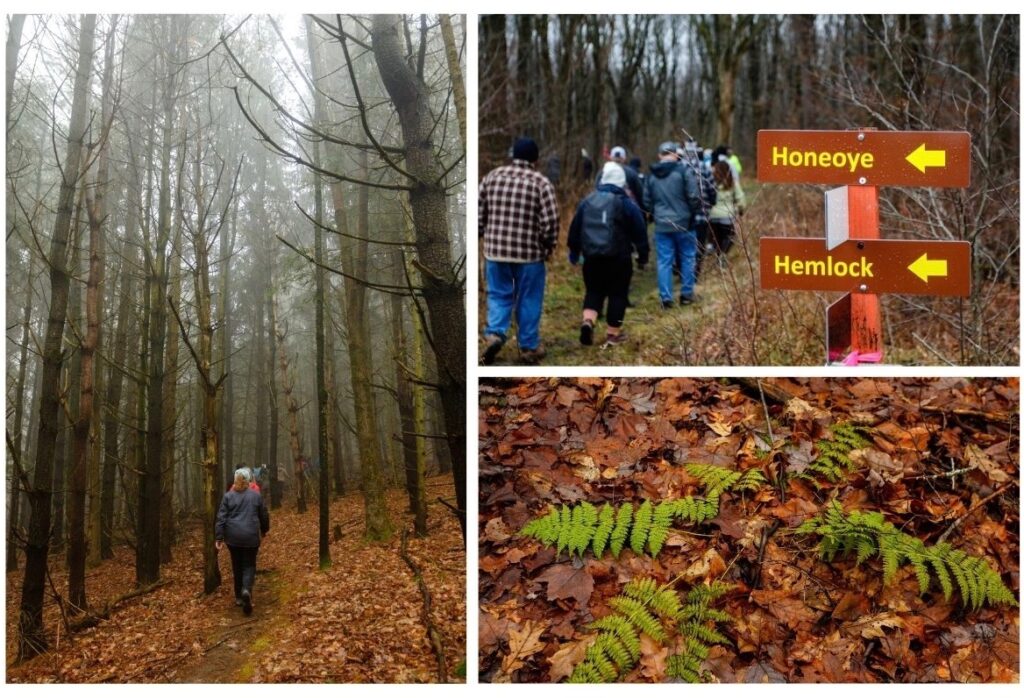 When you visit the park, you'll find plenty of parking. The entrance is at 6775 Canadice Hill Road in Springwater, NY which is just south of Honeoye Lake. The large parking lot when you enter the park has bathrooms and picnic tables. If you visit May-Oct., Overlook Road leading into the park from the parking lot will be open giving you the option to continue driving further in. This will bring you closer to the lake view if you're looking for a shorter hike.
We started our hike from the first parking area and walked to the Bear Cub Run trail head. We then took a snowshoe trail through dense woodlands for a winding loop eventually meeting up with Overlook Road (the seasonal road that you can drive on spring-fall). We followed the road up to the lake view where we did a group wellness shot of Finger Lakes Harvest elderberry syrup.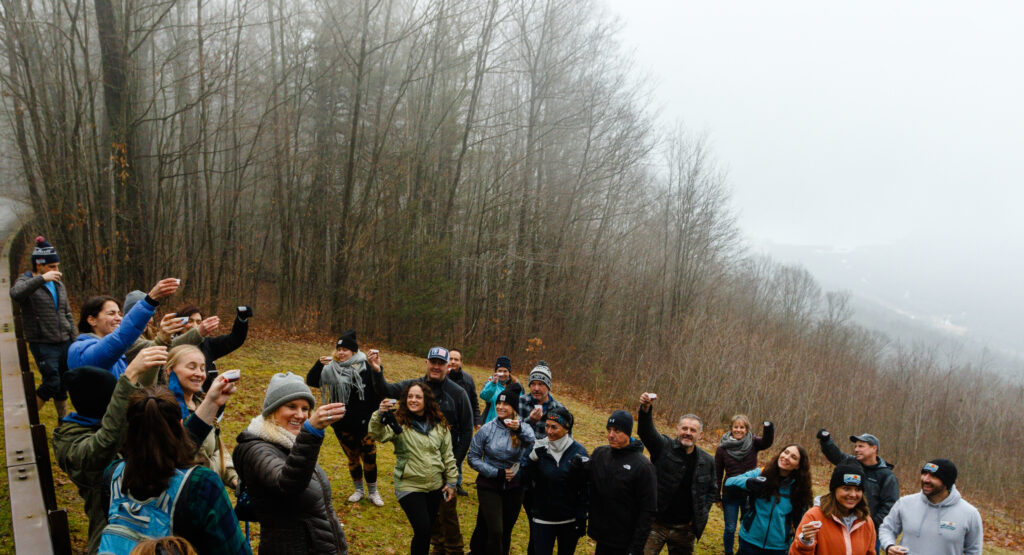 We continued further into the park along Overlook Road arriving at a picnic area and restrooms. We headed back along the road and followed another snowshoe trail which ran parallel to the road back to the road and parking area.
After the hike, head north 15 minutes to Honeoye and visit Birdhouse Brewing. On this trip we enjoyed a beer flight paired with mini portions of three of their menu items- mac n cheese, a Korean beef taco, and harvest salad.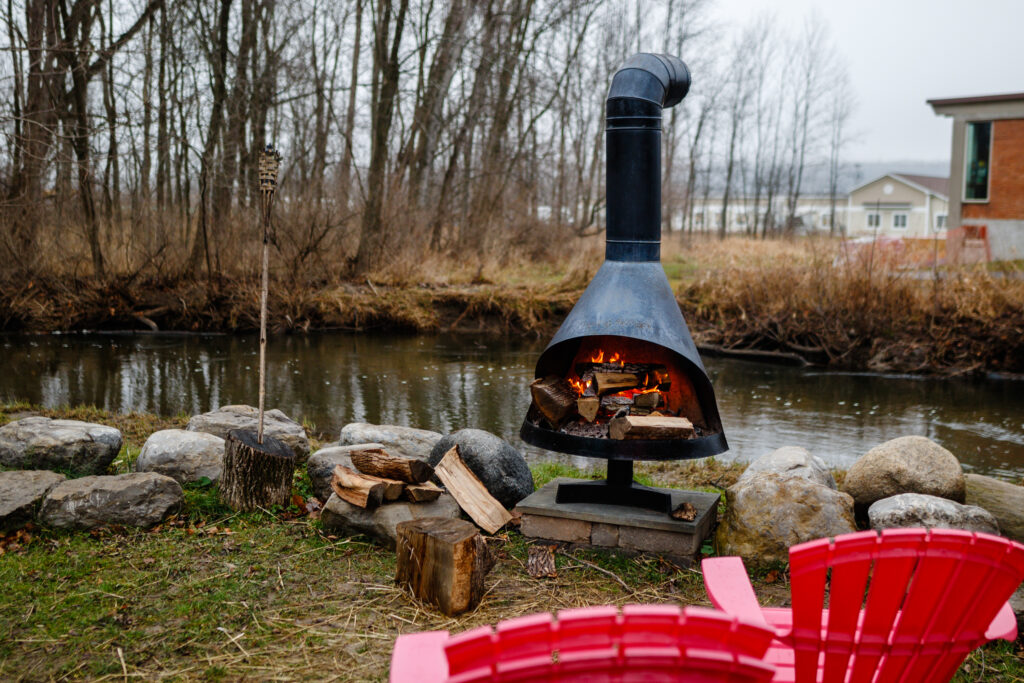 Insider Tips
Harriet Hollister State Park includes 22.83 miles of multi-use trails for hiking, mountain biking, snowshoeing, cross-country skiing and snowmobiling. With an elevation of 2,000 ft., the park receives reliable snowfall making it a prime destination for winter activities.
Print a trail map before you go to familiarize yourself with the trails and the area. The trails intersect with one another so having an idea of your route beforehand will make navigating easier.
Deer hunting is permitted in season. Dogs are allowed as long as they are kept on a leash. Picnic tables, grills and a pavilion are available.
Check the music schedule at Birdhouse Brewing on their Facebook Page. They often have live music. They have several outdoor fire pits, a deck and tables outside, and a babbling brook runs behind the property. The food is excellent and the menu changes seasonally.
Want more area hike and beer recommendations? Find these and other itineraries of places to explore. Visit exploregeneseevalley.com to get travel advice from locals.
Want to join us for future A-List Adventures? Be sure to sign-up for our email list (use the sign-up box on this page).