In January,  Rochester A-List Fashion & Beauty Blogger Jennifer Sanzo (aka The Flower City Fashionista) and I were lucky enough to visit AE Spa in Brighton for facials customized for us and recommended for women in their thirties and forties.  Jennifer is sharing her experience in her own words here, but you forty somethings are stuck with me. This is my first and highly anticipated (by me at least) blog. Who am I? Amy Riposo, owner and creator of Rochester A-List, and now you all know, forty something.  :/
When I heard AE Spa offered the best anti-aging facial in the spa industry I was um, more than interested in trying it out. Let's face it, aging is cruel. Something to reduce the signs of aging? I was in! There's nothing better to break up your routine in the cold of winter than to schedule a beauty treatment to unwind, de-stress, and bonus if it promises to make you look younger, and improve the health of your skin. My anticipation was growing all week. Finally, appointment day arrived!  Here are a few shots of the Spa as I stepped inside awaiting my fountain of youth: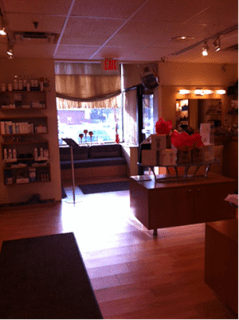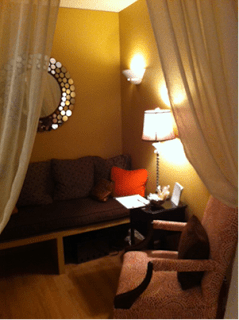 Andrea Sands, my esthetitian has been in the business for 22 years. I couldn't wait to get her expert advice on skincare and to see what this facial was all about.
Let the pampering begin!
 
First, Andrea analyzed my skin to customize the facial for me.  Normal skin status: extremely dry
Next it was warm towels and steam to open my pores and prep my skin.
I got to experience the Microcurrent with Microdermabrasion Facial (voted best anti-aging facial in the industry)!  "This is an ultimate service with ultimate results! The microdermabrasion to the face and neck will resurface the skin. The Microcurrent will lift, plump and re-educate the muscle at a cellular level."
This facial was an amazingly relaxing experience. A significant portion of the time I received an incredible massage- face, neck, hands, and feet! A hot stone massage during a facial? Yes! Complete with warm mitts for my hands, while Andrea tended to my skin needs. Carefully selected products were massaged onto my skin after the clarisonic brush prepped and cleaned my skin. Heavenly.
The Good Stuff:
Microdermabrasion:  This didn't hurt at all. It wasn't even uncomfortable. Microderm strips off layers of dead cells from the epidermis to reduce fine lines and blotchy pigmentation while improving skin texture. The brush uses airflow and sterilized crystals. It sounds harsh, but wasn't at all.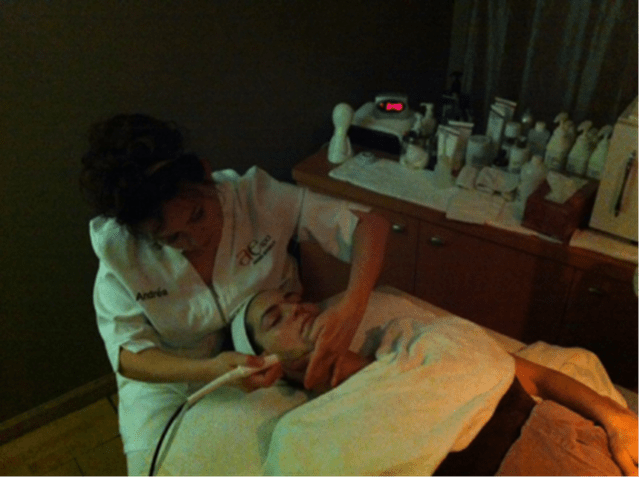 Microcurrent:  You don't actually feel the current so there is no discomfort. It just felt like another part of the facial. A micro-current is sent to muscles that are slacking, drooping. The low current electricity contracts the muscles, firming, and toning the skin.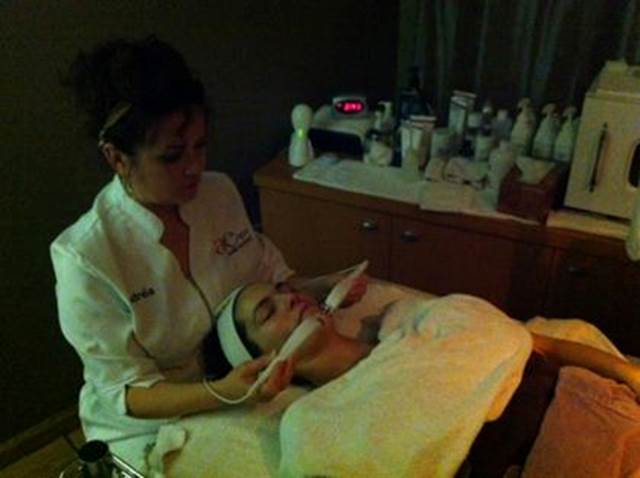 The end result: My skin was moist, supple and felt like someone else's skin, but it WAS mine! It felt like there was more collagen in my skin. I was impressed. My forehead lines were noticeably reduced, if not gone!
I would highly recommend making a trip to AE Spa for a customized facial and if you are over 40, get the microcurrent, you'll love the results. The harshness of upstate NY winters takes a toll on your skin, and Andrea will bring your skin health back to where it should be: beautiful. Put AE Spa on your speed dial! Andrea recommends getting a facial every 6 weeks.
I have it on good authority that AE Spa will be offering an exclusive deal for A-Listers on this facial (Micro Derm and Micro Current) and on the Signature Facial Jennifer received during the month of March. These two beauty treatments just got even more amazing!
xoxo
Amy
Owner and Creator of Rochester A-List