Thank you for trusting us to give you the dish on all the best things in Rochester: From shopping to spa services, fine dining to the cocktail scene… we'll help you find new businesses to love and in this case spa services to covet.
RELAX The Spa Rochester ♥ 235 High Street Extension, Victor, NY (585) 412-4994
RELAX The Spa Rochester invited A-List editors to experience some of their newly introduced organic services. We're sharing our experiences (one each month) and RELAX The Spa is extending an exclusive offer to A-Listers to enjoy the service for yourself. Let's just say, it's been a beautiful season of facials, wraps, massages, all in the name of research. Wink. *Exclusive Discount Offer for A-Listers Below. 
April Spa Insider:  Organic Sea and Vitamin C Facial
Reviewer: Meredith Opitz, 31, hunter, lover, and writer of all things food and fun, self proclaimed Doritos enthusiast 
If you've ever read one of our Spa Insiders here, you've probably noticed there is a pattern. The A-List spa reviewers love to spa and try new spa services, and share the ones we love most and recommend. Don't hate us; we do it for YOU, in the name of science and for fellow humankind! We want you to spend your hard earned dollars wisely.
On to the review!
Hello, Rochester A-List readers!
I'm Meredith!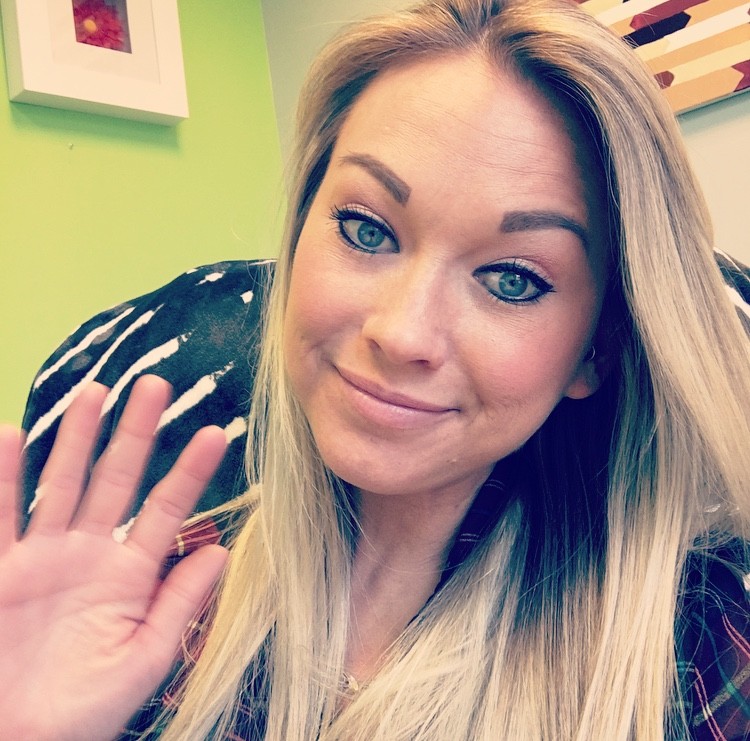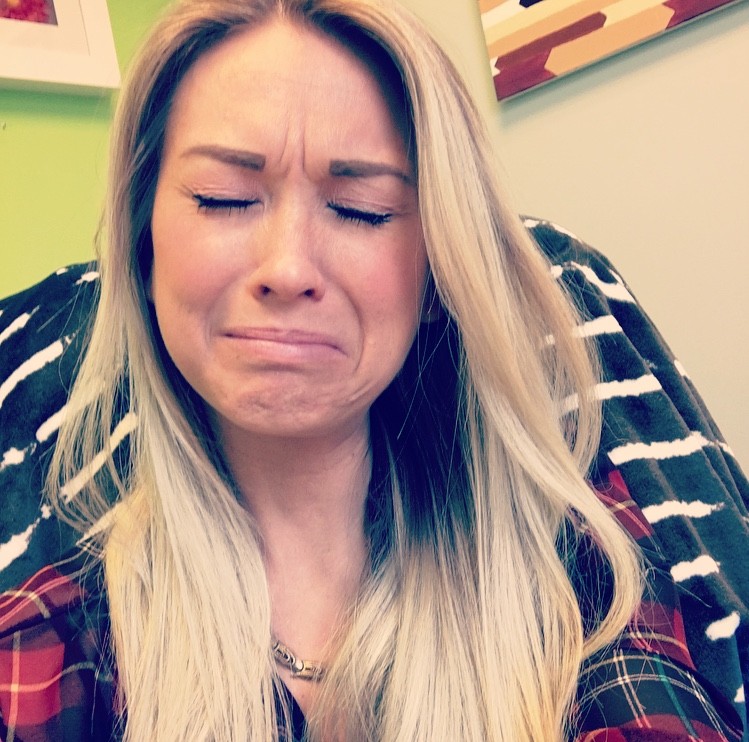 I have a riddle for you: What's uneven, dry, and lined all over?
Answer: My skin!!…as I reluctantly navigate my way throughout the first few months of my 31st year of life!
Products Good Enough to Eat
See those products in the top photo? They are going to put them on my face. They look good enough to eat and guess what? They are made of real ingredients found in nature – some of them are in fact food! The Eminence Organic line of products use only ingredients found in nature and these products are used in the organic spa services offered at Relax the Spa. Its worth a read why if you are curious. Farm to Face (and Body) is a real thing and Beauty Insiders are raving about this trend.
Let's dig in!
So I am going to be super transparent here for a second; I do NOT take good care of my skin. My idea of a "care routine" is dousing my face with a drugstore cleanser in the shower, and removing my eye makeup with name brand knockoff wipes. Every now and then, when I really want to spoil myself, I'll splurge on a $2.99 face mask from Target. Other than that, my mug basically sits silently as the youth drains ever so slowly from its once supple and glowing foundation.
It was time. My FIRST official spa facial. And what better kickoff then the RELAX Sea and Vitamin "C" Signature Facial; a treatment that bills itself as an avenue to help "turn back the hands of time?!"  This facial is one of the 7 organic facials offered at Relax the Spa.
I arrived to my 80 minute appointment with little idea of what to expect, but I was ready to finally give my face some much needed tender lovin' care.
My esthetician, Aracelis, greeted me with a beaming smile and genuine excitement to dive right into my rookie experience.
RELAX The Spa facials are not one size fits all, so the first thing Aracelis did was determine the current state of my skin. Side note: one of the biggest questions I had beforehand was whether or not I should show up to my appointment with my normal day makeup on, or a fresh, clean slate. Actually, it wasn't really a question. I will not leave my house without a full face on, but luckily, Aracelis had no problem gently removing my layers of camouflage with an Eminence Organic makeup remover, a product-line that would be a theme throughout the entirety of my appointment.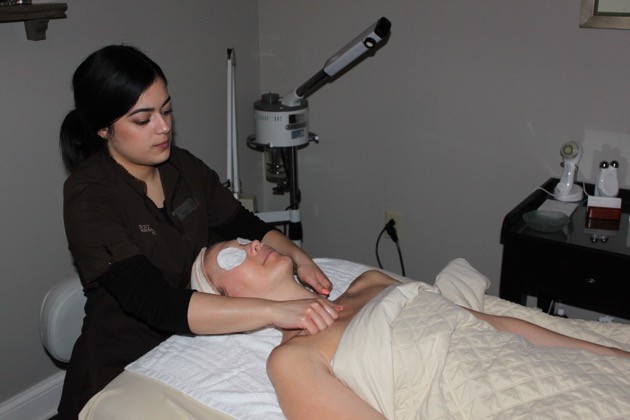 She then examined my cleansed canvas under a giant, bright facial lamp, and determined she was working with a topically dry, dehydrated, and not-so-congested surface. As such, she customized my treatment by cleansing, exfoliating, and massaging, all with intermittent applications of soft, warm washcloths to help my pores open and breathe. An extraction process is performed to help remove any clogged areas. To my surprise, I didn't have much facial debris to clear away, so I threw a quiet little dance party in my head in celebration.
The description of this facial, said the RELAX Sea and Vitamin "C" Signature Facial is designed to rejuvenate the skin by stimulating collagen and elastin synthesis. It goes on to use words like lift, tone, and clarify, improving microcirculation, cell regeneration, and the skin's natural defense mechanisms. As a face-care cavewoman, all of these technical skin health terms leave me scratching my head, but Aracelis explained each product in detail, and its effects, before applying it to my face, which was greatly appreciated. And I was certainly looking forward to seeing the benefits to my skin hoping it would in fact turn back the hands of time.
80 minutes seemed like a daunting amount of time before my appointment began. I thought "How am I going to lie still and relaxed for well over an hour while someone touches my face?" Let me tell ya, while Aracelis was showcasing her skin therapy abilities, I almost dozed off a handful of times! I asked her if anyone had ever fallen asleep during one of her treatments and she giggled with a "Yes! People don't realize how calming it can be to have their face massaged the right way." It's true. From the moment I lay on the table, I was in a trance of tranquility that I did not want to come out of. The 80 minutes ended up feeling like the blink of an eye.
In addition to my initial facial, I also opted to add the Advanced Organic Eye Rescue for an extra $20 upgrade. Active ingredients, like Gota Kola, Eye Bright, iron Rich Wild Plum, and Vitamin K, help to eliminate dark circles, fatigue, which, lord KNOWS I have more than enough of, puffiness and lack of elasticity.
As my appointment came to an end, so did my streak of poor skin care habits. The difference in the look and feel of my face when I left RELAX was just too obvious to ignore. A bright glow that I hadn't seen in years returned, thanks to Aracelis and the RELAX Sea and Vitamin "C" Signature Facial. Not only did I look and feel good, but I walked away with a better knowledge of how to approach my skin practices as I get older.
If you are on the fence about whether a professional spa facial is worth the time and money, like I originally was, PLEASE, please visit the team at RELAX the Spa in Victor. I guarantee you will leave knowing the answer is absolutely YES!
To be honest, I have never considered myself to be a "spa gal." Naively, I have always connected "spa life" with rich, middle-aged housewives that feel the need to take a pit stop during their daily shopping escapades to get wrapped up like mummies whilst sporting cucumber eyelids. Oh, silly, silly Meredith. RELAX The Spa put me in my place, once again! You can officially toss my name on the list of spa service supporters. Especially after this game-changing treatment.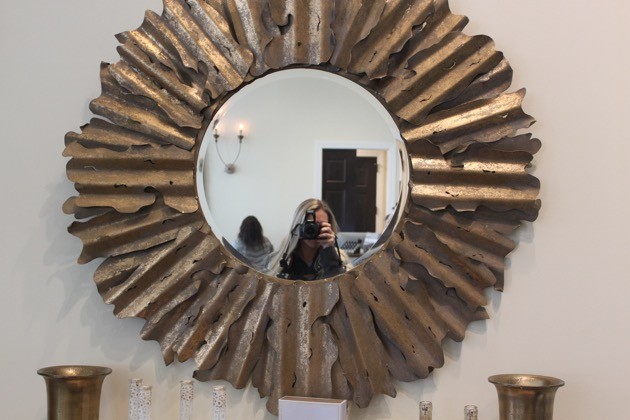 -Meredith Opitz, A-List Editor
*******************
Relax is offering $20 off this service for A-Listers in April.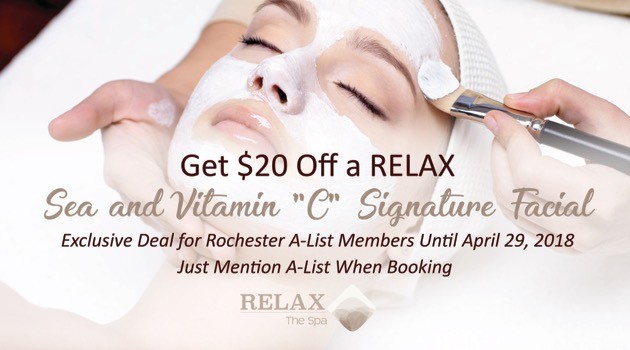 Relax the Spa is located at 235 High Street Extension, Victor in the beautiful blue building behind the Northface Store. Book your appointment online or by calling 585-412-4994.
We'd love to know what you think! Try this facial and let us know. Have a spa service you recommend? We'd love to hear about it. Send us an email or post on our Facebook Page.