Thank you for trusting us to give you the dish on all the best things in Rochester: From shopping to spa services, fine dining to the cocktail scene… we'll help you find new businesses to love and in this case spa services to covet.
Fall in Love With The Woodhouse Spa
The Woodhouse is now known as RELAX The Spa Rochester
♥ 235 High Street Extension, Victor, NY (585) 412-4994
Allison
ps. It's only right that we extend an exclusive discount to try this amazing service for yourself.  Save 10$ this month with code A-List.  Those tired feet are going to thank you.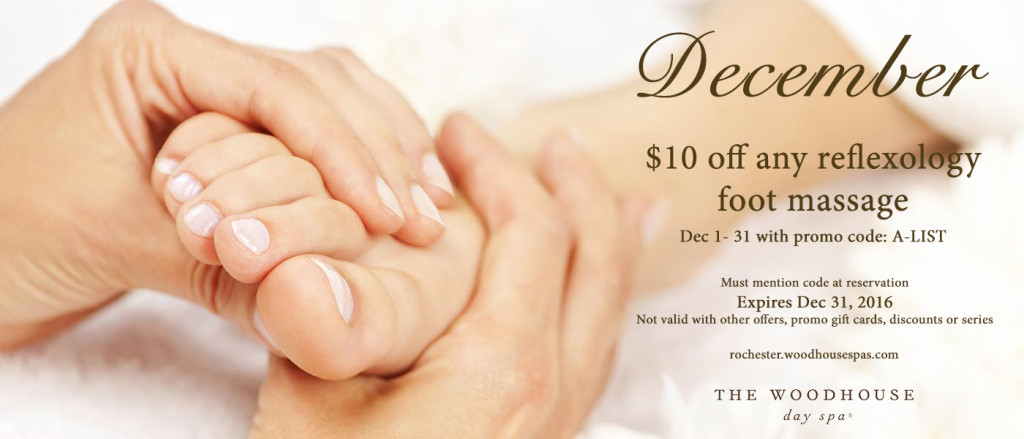 x
Since it is the month of gift giving, don't miss out on their holiday promotion. Snag one of their plush, cozy robes with a Gift Card Purchased over $325 or several cards totaling over $325.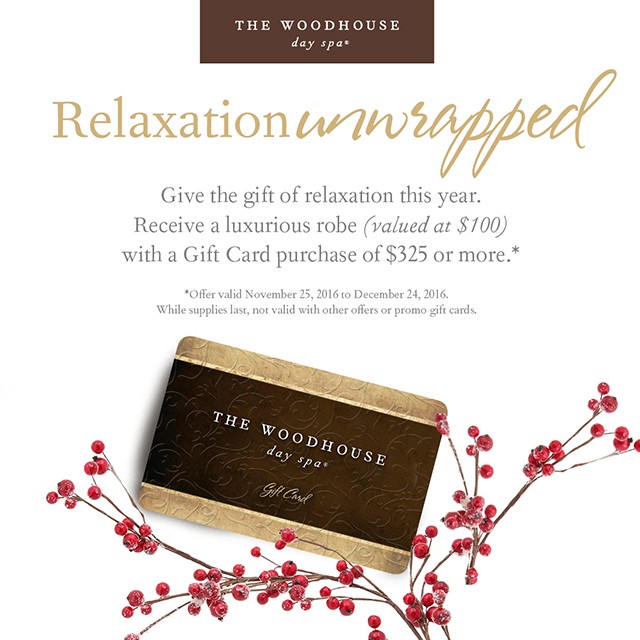 x********************************************************************************
The Woodhouse now known as RELAX The Spa Rochester is located across from Eastview Mall behind the Northface Store.
Let me tell you, this is no ordinary spa!  In case you missed it in the intro., A-List Editors will be sampling services and sharing their favorite seaweed, wine and honey experiences, and quiet room secrets about the youth-inducing beauty treatments at the Woodhouse Spa.  Each month, we'll share an inside look at a new service you'll get to sample with a special discount offered all month.