Noted for her colorful high quality pieces, Dragonfly Jewelry has become a trendsetter at the forefront of the custom jewelry movement here in Rochester.  Local owner artist Arlene Sherman of Dragonfly Jewelry is making a name for herself locally with her creative style.  She specializes in custom jewelry and accessories made to suit each customer's specific style and personality.
These charms are one of her stamped metal custom necklaces.  A customer favorite.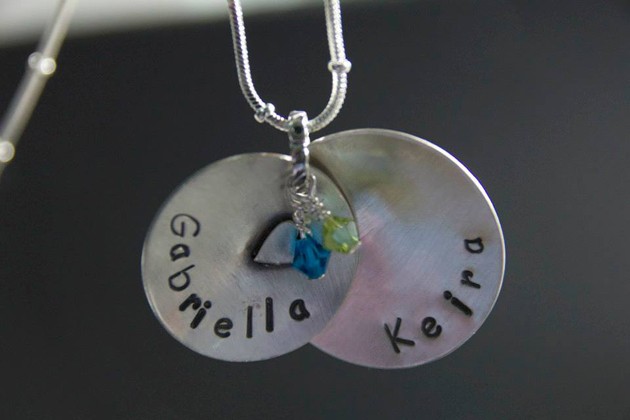 Her stamped metal and clay pieces have been been appearing all over Pinterest. This is your chance to have a custom piece created just for your style and personality.
This stunner transitions from summer to fall with silver and colored beads. An outfit maker!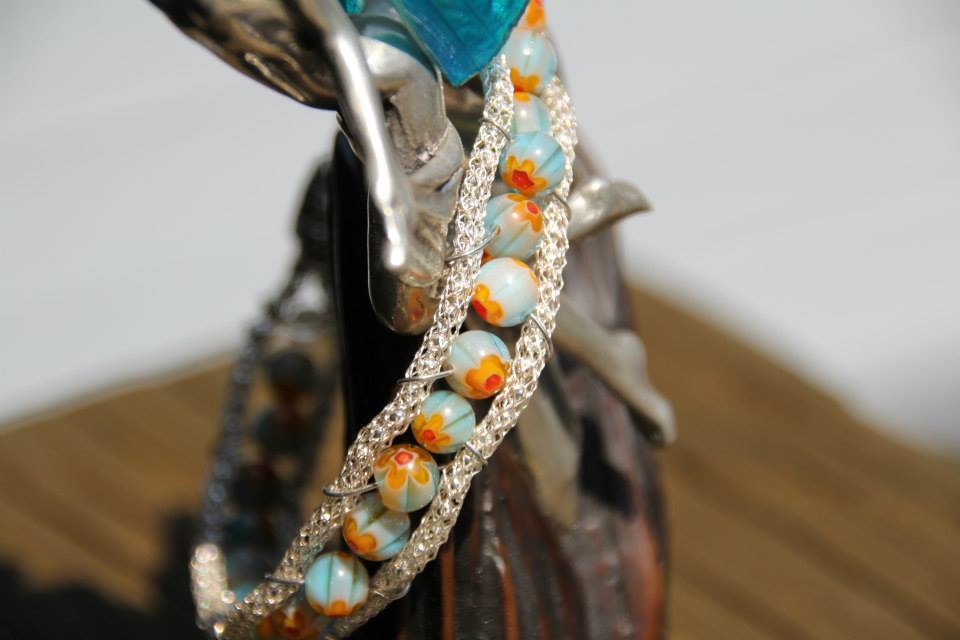 Dragonfly Jewelry focuses designs on originality and diversity and offers a wide range of color and style options. This summer DragonFly is focusing on the gorgeous Kumihimo style, a Japanese braiding method that up until now wasn't easy to find in Rochester. Bold colors, original styles and gorgeous intricate beading and designs make these the perfect statement pieces. Kumihimo pieces are also a great way to transition your style from summer into early autumn, since they look equally fabulous with sweaters as they do with sundresses.
Dragonfly Jewelry will be showcasing its wide line of handcrafted jewelry and accessories, including their chainmaille pieces, beaded leather, braided Kumihimo pieces, stamped metal and more at area shows around the greater Rochester area. You can usually find her at The Brainery Bazaars in Village Gate among other local shows. Connect on facebook for updates of where she'll be next.  Sherman, a former nurse, also specializes in unique gift items, including beaded lanyards for nametags and ID badges, an homages to her friends in the nursing profession.
Check her out on Facebook at Facebook.com/MyDragonflyJewlery
*****************************************************
Dragonfly Jewelry will be showcased at the A-List Rooftoop Pool Party.  Stop by and be the first to see the new stamped clay pieces – and first in line for a custom order before the summer rush.
A special coupon for A-Listers
20% Discount on any Silver Item during Roof Top Pool Party
******************************************************
-Allison Zimmer, A-List Fashion Contributor