Spa Events NY  brings the spa to your front door !
(585) 305-3702
Spa days definitely top the list of my favorite things, and I know I'm not alone. So, if you love GOING to the spa, think about how much more you would love it if the spa CAME TO YOU. Yes, women of Rochester, this is possible. (I would never toy with your emotions like that.)  A great idea for birthdays, office parties, teen and kids parties, family get togethers, and weddings.
If you are looking for professional spa services in the privacy, comfort, and convenience of your own space, look no further. Spa Events NY, based in Rochester, NY offers an innovative and refreshing event concept: professional salon and spa services on-location, virtually anywhere. They bring the spa to you.
Their services range from typical hair styling and makeup application to a fully functional pop-up spa with private treatment cabanas and custom spa lounges. (Now they are speaking my language!) They will travel to hotels, offices, residential homes, celebrity talent lounges and event venues for everything from weddings to corporate wellness programs, birthdays, showers, magazine publications, high profile events, fundraisers and corporate marketing campaigns. Their highly trained, friendly staff is fully insured and committed to offering their clients an experience like no other. If you can dream up the event concept, they can execute it with the highest level of quality and personalized service.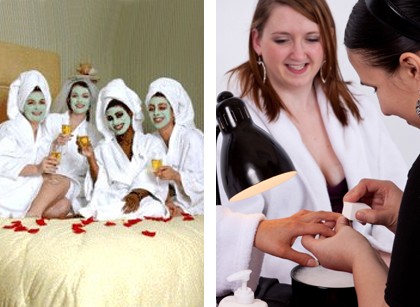 xoxo
A-List Fashion Beauty Contributor Jenny Sanzo, Flower City Fashionista