From yoga at Chimney Bluffs overlooking Lake Ontario to cocktails on the rooftop at the new Penthouse at One with a spectacular view of the city, Rochester A-List has put together a summer series of fitness (and social) events to help keep you in shape, make new friends and have a little fun along the way.  The Rochester A-List Fitness Crawl offers a variety of fitness activities at local businesses and outdoor spaces, so you can explore new places and fitness options and find the ones that resonate with you.  Get ready for some seriously fun health and wellness crawling!
x
Fitness Bootcamp at Altitude Trampoline Park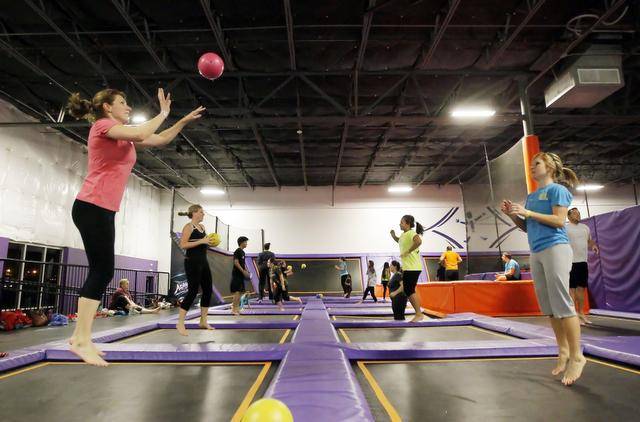 Trampoline Fitness Bootcamp is a great chance to try this fun one of a kind workout. Trampoline Fitness is low-impact, healthy fun that combines calisthenics, core exercises and strength-building aerobics using the whole park.  It's non-stop jumping fun and one of the most dynamic, effective and active workouts you can get! Trampolining is a fun alternative to the gym and can lower your blood pressure & cholesterol, improve your health, and help you lose weight. The class is offered Mondays and Wednesdays at 5:30pm and Saturdays at 8:00am.  Join A-List to try this class out for just $5 on June 7th at 6pm.  Parents can bring their kids to jump free during class at the Crawl and during every class.
x
HikYoga™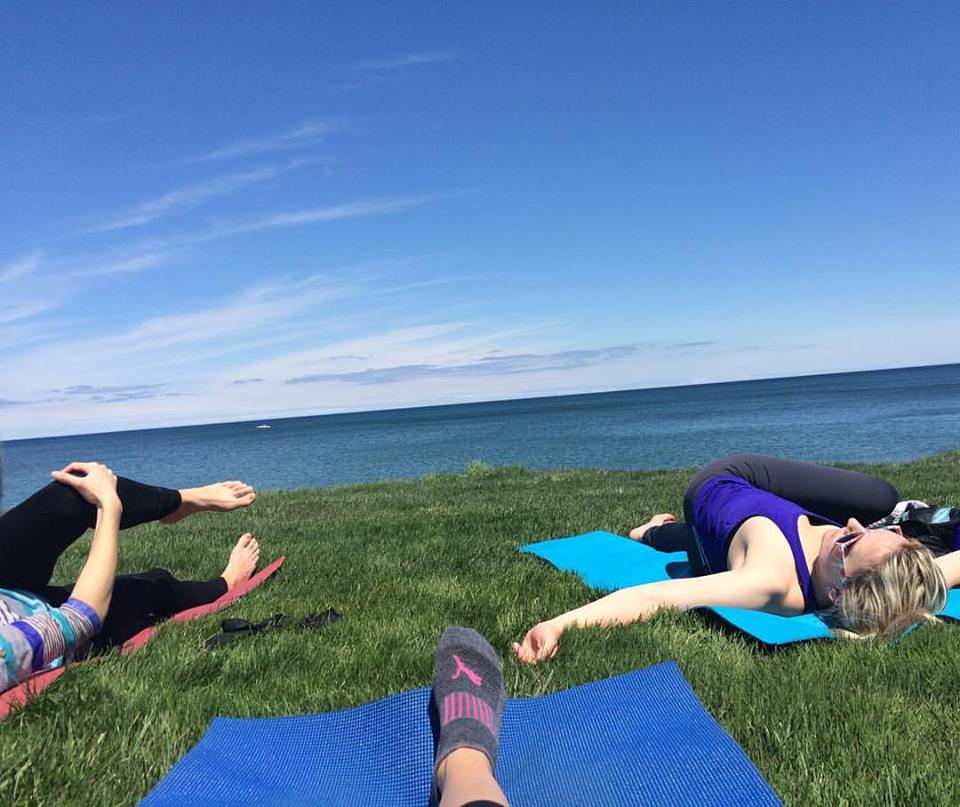 Explore the beautiful outdoors on a yoga adventure, starting off with yoga, and then a hike while pausing to Stop, Drop and Yoga as you explore one of many beautiful locations in and around Rochester, NY with HelloYogaGirl Nicole Kazimer.  Check her schedule to sign up for a Hikeyoga this summer!  Hikeyoga with A-List on June 25th at beautiful Chimney Bluffs on the A-List Fitness Crawl.  Enjoy the dramatic scenery on the shores of Lake Ontario, while incorporating a two-hour hike, multiple yoga sessions and a meditative walk.  Tickets are $15 and include a two hour hike, multiple yoga sessions and a meditative walk. 
x
x
We selected the MXT class at Midtown, because members love it!  It is intense, but also fun, and shouldn't workouts be fun?!  Think gym class for adults. Each class is different with a series of exercises using balls, TRX bands, cones, weights, rope ladders and exercise balls.  Groups or partners are at each station. You are always moving and the trainers keep it fun.  MXT is Midtown Athletic club's signature bootcamp.
Midtown is week 3 on the Fitness Crawl with a whole week of free membership to enjoy the pool, hot tubs, classes, fitness equipment and we'll have 2 scheduled Crawl classes – outdoor yoga July 13 with Randi Lattimore and outdoor MXT July 14 with Derrick and Linsay.  A-List week runs July 13-20.
x
x
Outdoor Yoga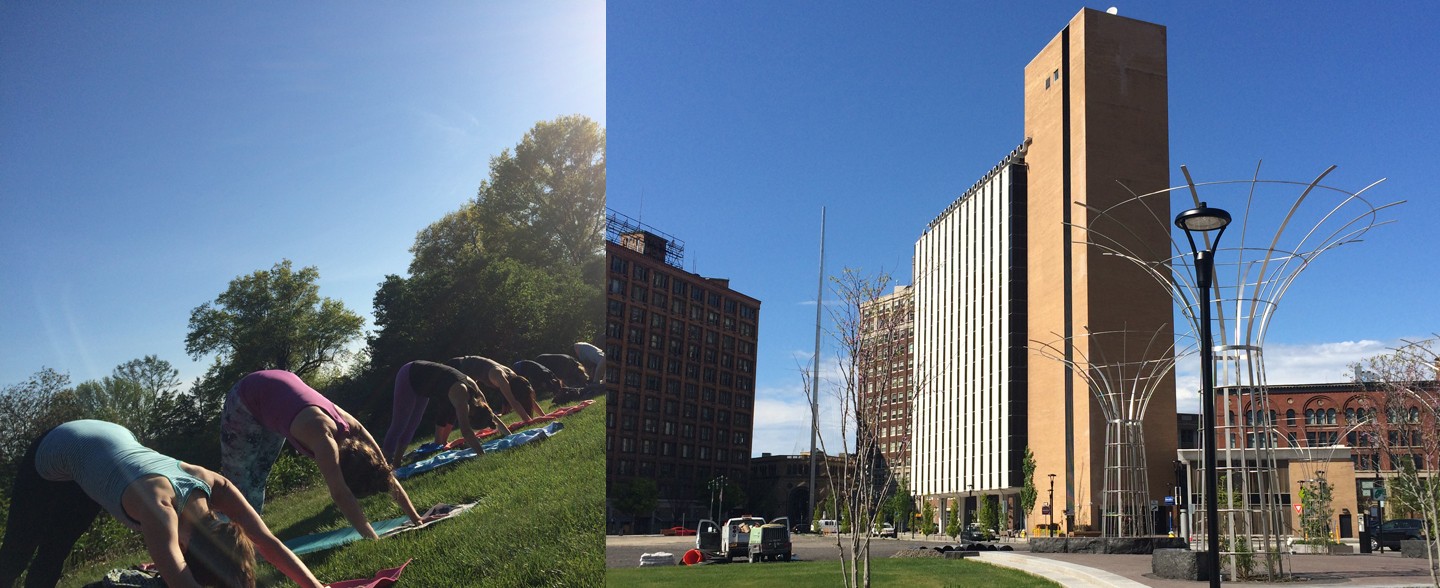 By doing yoga outside you can deepen your connection to yourself, to Mother Nature and to other yogis in our wonderful community.  Yoga in the Park is offered at various parks and the beach!  For the fourth stop on the A-List Fitness Crawl, things get urban with outdoor yoga at an evening class at Manhattan Square Park, followed by a party to watch the sun set and (full) moon rise at the Penthouse at One with rooftop cocktails, live music and an Athleta pop up shop.  This event is on July 19 from 6-9:30 pm, tickets are $25, which includes a signature cocktail.  Check local yoga studios for outdoor offerings. (We'll list them as they let us know). Here are a few we recommend.
Pilates & Yoga Fusion – summer series
x
x
Barre Fitness at M/Body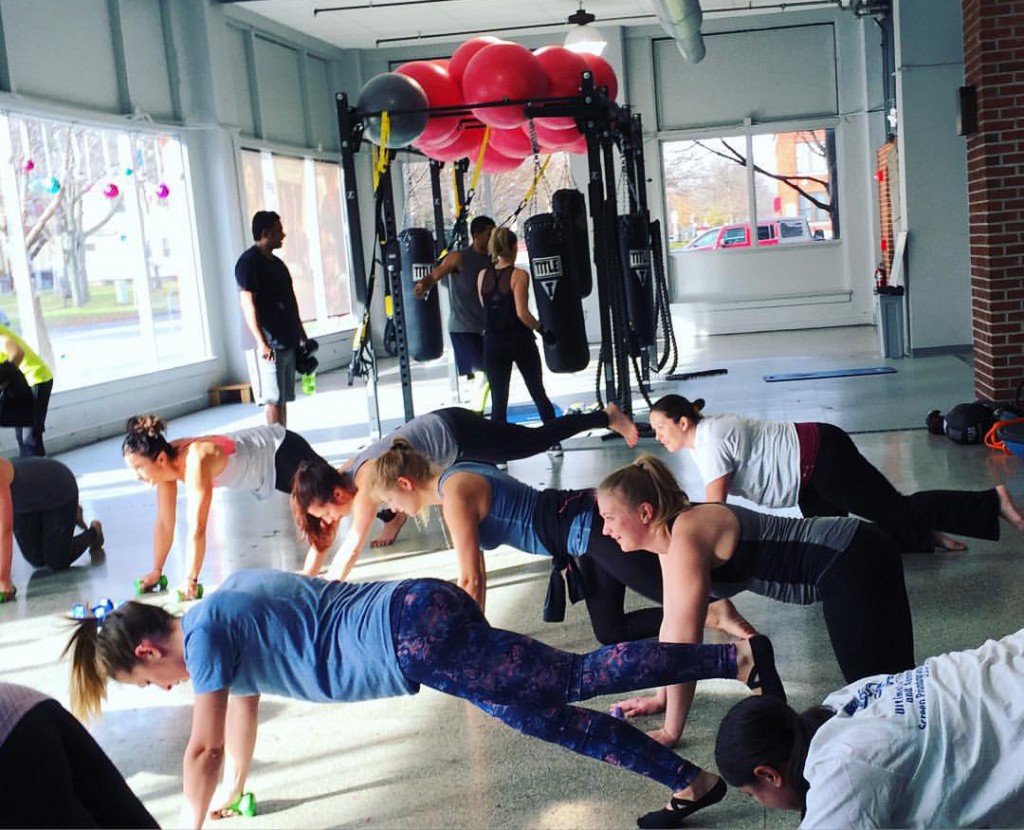 Barre classes are all the rage.  The pioneer in this department is M/Body.  M/Barre combines Pilates, body weight and strength conditioning with some yoga and ballet moves to give you elongated, sculpted, lean muscles—without the impact, risk and injuries ballet dancers often experience.  It's about both the physical and aesthetic benefits of lengthening and strengthening muscles you didn't even know you had. Another critical aspect of M/Barre is the integrity and focus it demands. This focus helps center your workout and ideally spills out into your life outside the studio.  Sound amazing?  The A-List fitness crawl is going to M/Body in August.  Sample three types of classes in a one hour fun fitness session with a Friday Fusion class.  After class, Just Juice for Life will rehydrate you with a boost of delicious nutrition.  Friday Fusion is on August 5.
Mx
Beverages and Yogahttp://looloosyogis.wix.com/rocnyx
Visit the Rochester A-List Website Events Calendar, for more details about each Fitness Crawl event, or click on the post card below to join us at any of the crawl stops.   With raffles, giveaways and other perks sprinkled throughout the series, this will be a fun summer activity to explore the area. Crawl stops range from free to $25 and fill up fast.
x
Rochester A-List Fitness Crawl schedule of events:
June 7,  Altitude Trampoline Fitness Boot Camp (adults) and Kids Open Jump
June 25, Hikyoga with Hello Yoga Girl at Chimney Bluffs
July 13-20, A-List Week at Midtown Athletic Club
July 19, Urban Yoga and Rooftop Cocktails
August 5, Friday Fusion at Mbody
x