Rochester A-List is partnering with Brewery Ommegang and Ravenwood Golf Course to liven up the links.  Sample the great craft beer of New York's Brewery Ommegang and enjoy a happy hour round of golf.  Sign up with a partner or get in the blind draw for partners and golf with someone new.  Who knows who you will meet – your next employee/boss, dog walker, client, or drinking buddy.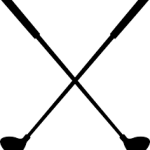 Friday June 17, 2016
5-5:45 pm Beer Tasting Mingle on the Patio
6:00 pm Shotgun Start
Course: Ravenwood Golf Club
Contests and prizes
$35 includes 9 holes of golf, cart, contests, and beer tasting.
This event is anticipated to sell out.  Questions can be directed to golf at rochesteralist.com
*format: Choose your own format. No prizes for scoring-play your own ball or play a scramble, just come out for a fun round of golf.
x
On Course Prizes: Dinner at 2 Vine, round of golf with cart at Ravenwood, and a VIP brewery tour with tasting and lunch at Brewery Ommegang in Cooperstown, NY, or 2 concert tickets at the Brewery.
x