Most people outside of Rochester don't know this about the Flower City, but we have a pretty impressive food scene here. The past year further cemented this fact with several new quality eateries opening around town. And this only means one thing: lots of new dishes you need to try.  Seize the Weekday shares this guest post walking you through five new spots and the signature dishes that need to be in your life.
Dish:  Banh Mi
Marty's Meats,  369 Park Ave., Rochester NY  (585) 434-3292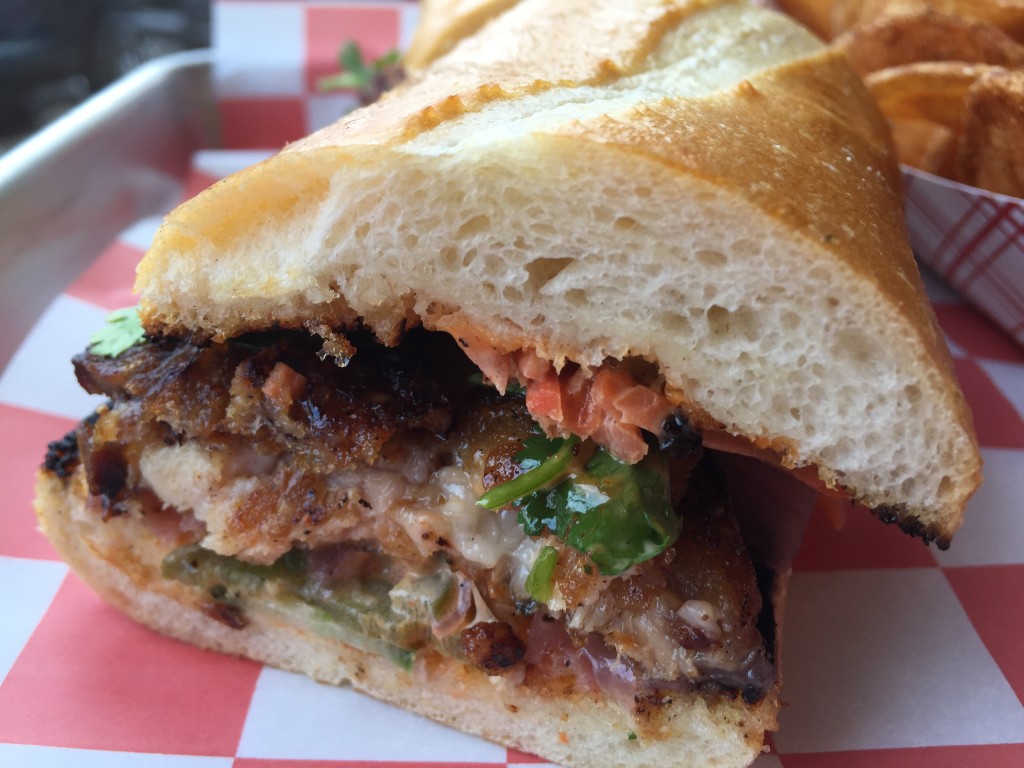 The popular food truck finally got a physical location in 2015, right in the heart of Park Avenue's busiest section. Marty made a name for himself with his delicious pulled pork Carolina sandwich, but his banh mi creation is also a crowd favorite. These Vietnamese delights come with thick slices of pork belly, pickled veggies, jalapeños and cilantro. The sandwich is then topped with a savory red pepper aioli that produces a slight heat to it at the perfect level. The banh mi isn't always on the menu so make sure to check before heading over.
Dish:  Bianca Pizza
Restaurant Fiorella,  5 Rochester Public Market, Rochester NY  (585) 434-5705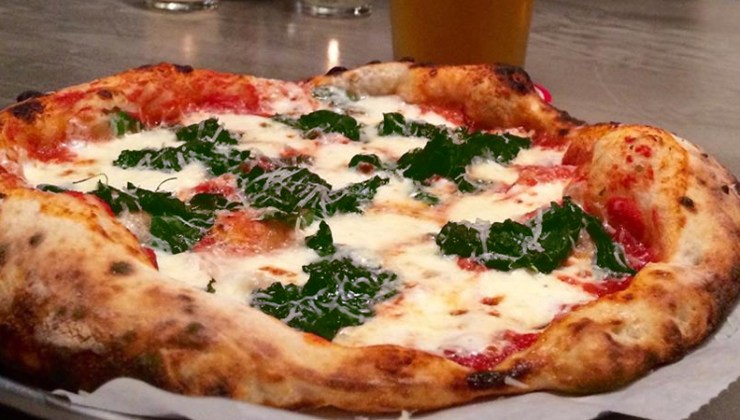 Set in the back row of the Public Market, Fiorella may hold the title belt for best pizza in Rochester. Their secret: naturally leavened pizza dough. This is the process of making dough that ferments over a period of time on its own – resulting in an exquisite tasting pizza crust. Without question, their most popular pizza is the bianca. This tasty pie comes with fresh garlic, smoked mozzarella, pecorino and market greens. They also always have some appetizing handmade pastas on special – so be sure to ask your server.
Dish:  Linguine and Clams
Grappa,  30 Celebration Drive, Collegetown, Rochester NY  (585) 445-5770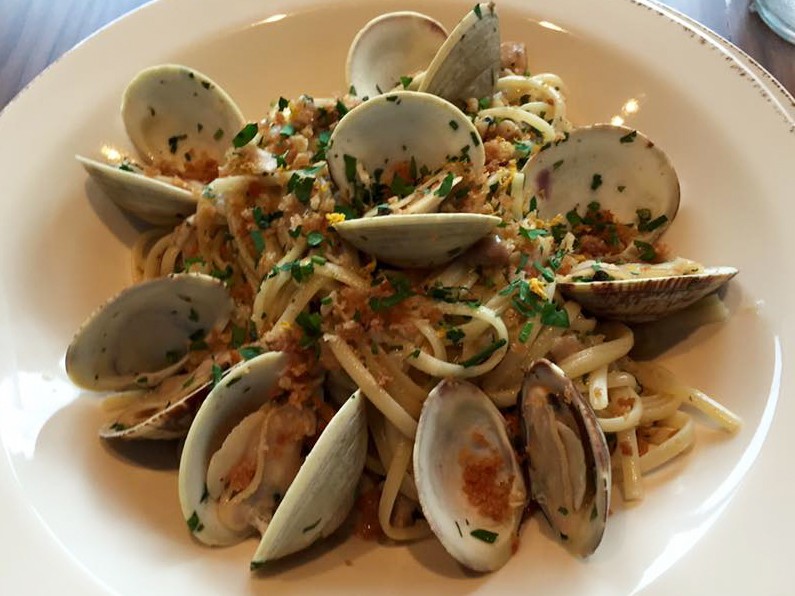 College Town is one of the most popular areas in Rochester right now and Grappa is its crown jewel. Their modern take on traditional Italian cuisine combined with a trendy atmosphere has people flocking to their door steps. One of their must have menu items is the linguine and clams. The dish comes loaded with littleneck clams, fresh herbs and garlic breadcrumbs in a white wine garlic sauce. It is a lot of food, but make sure to start things off with their baked gnocchi or spicy meatball as well. Grappa is also home to one of the best happy hour deals in town, happening every day from 4 – 6pm.
Dish:  Bouillabaisee
Roux,  688 Park Ave.,  Rochester NY  (585) 461-2960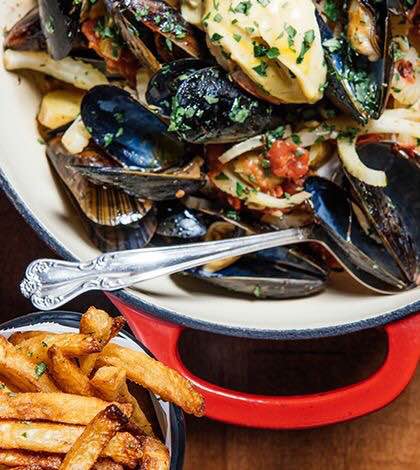 Many of us were disappointed when Cibon shut its doors in 2014. But then something better came along in its place when ROUX opened up by the same owners. This French inspired bistro has a multitude of creative dishes on the menu with the bouillabaisse taking the lead spot. This beautifully presented 'fish stew' comes littered with mussels, shrimp, seasonal fish, fennel and potato. Try going on Tuesday for BYOB wine or Wednesday for $1 oysters. Also, if the weather is cooperating, their outdoor seating is second-to-none for Park Avenue people watching.
Dish:  Kurobuto Pork Chop
The Cub Room,  739 South Clinton Ave.,  Rochester NY  (585) 363-5694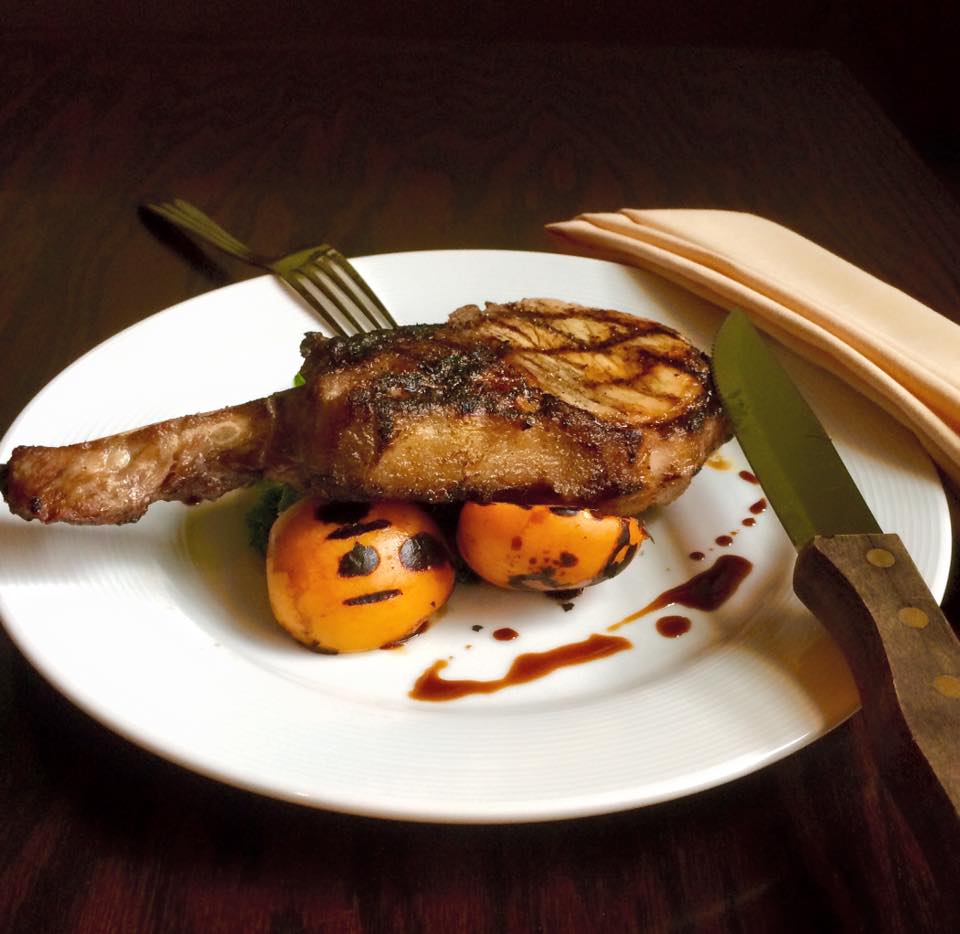 The South Wedge already had a burgeoning food scene and The Cub Room helped take it to another level. Upon entering their Clinton Ave location, you will be immediately impressed by the trendy atmosphere and new American menu. Both have been heavily influenced from classic New York City dining experiences according to the husband and wife owners. The menu is lined with heavenly meat dishes, but the kurobuto pork chop is their most sought after item. This fine cut of meat comes still on the bone with brussel Sprouts, apple mostarda, chestnut puree and vincotto. The Cub Room is also a great spot to grab a cocktail with their spacious bar area and top notch mixologists on hand.
Seize the Weekday is a great (local) website to keep you in the know about Rochester area weekday deals. Check them out!