Eat and Drink
A culinary hotspot in Geneva, NY
By Mark Siewiec, A-List Contributor
When my friend Tonya Erdle suggested that Duffy and I join her and Bob, her husband, for dinner, I assumed that we would end up someplace between Rochester and their home on Keuka Lake. More likely than not, a restaurant that Duffy and I had dined in umpteen times before. To my surprise, Tonya asked us to meet them at Kindred Fare, a restaurant in Geneva that I had never heard. If you haven't noticed, Geneva, of late, has become a bit of a culinary hot spot. It seems that every few weeks, I'm reading about the opening of another great restaurant. So, with that in mind, my culinary sensibilities were piqued.
What I didn't realize was that Tonya's sister, Susie Atvell, actually owned the restaurant. This merely added to the allure. When we pulled into the parking lot, some of my excitement diminished as I realized that we were situated in what I assumed to be a shopping plaza. Thankfully, from the moment that we stepped foot into the front door to the conclusion of our meal several hours later, I was nothing other than elated.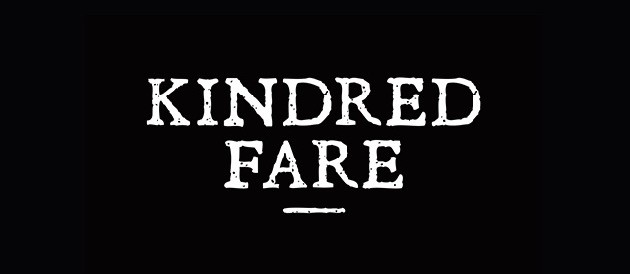 DECOR:
As I settled into this newly discovered gem, I found myself admiring the cool/chic/Finger Lakes meets West Village vibe. Have a visual? If you need some help, here are a few highlights: high ceilings clad in beautiful barn wood, recessed lighting dimmed appropriately, exposed brick walls, and a concrete floor and bar top to match. Everything about it felt warm, inviting, and authentic. Exactly how you want to feel when settling into a meal on a blizzardy March evening.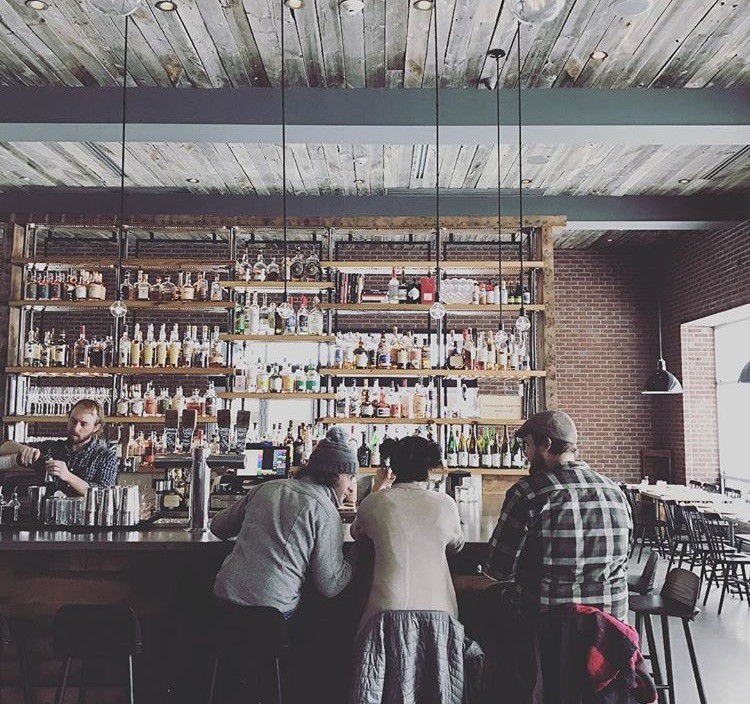 STAFF:
It really is true… A restaurant is only as good as its staff. Fortunately, everyone that we encountered at Kindred Fare was exceptionally warm, knowledgeable, and informative. The bartender, who looked exactly like the kind of flannel-clad draughtsman that you would expect to find in a Williamsburg beer joint, greeted us promptly. He was joined by an another incredibly energetic barkeep who reminded me of a modern-day Nina Simone. What I mean is that she was tall and statuesque, had great skin, an entertaining personality, and donned a headscarf that towered over her head. Only when I asked about her look did she reveal that, contained within the fabric hive was seven year's worth of dread locks! There wasn't a single member of the staff that wasn't professional, polite, and highly trained in the subtlety and nuance of the restaurant's less-than-pedestrian menu.
FOOD: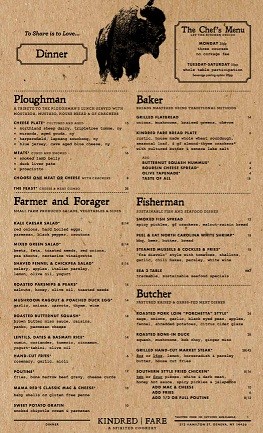 One of the more overused terms to describe a restaurant or a chef's culinary intent is to label anything and everything as farm-to-table. The phrase, unfortunately, seems to have lost all meaning. Not at Kindred Fare. This restaurant uses local ingredients from The Piggery, Kelly's Across the Pond, Pittsford Dairy, Black Diamond Farm, and more. In fact, their website pays homage to all of the local farms and fooderies that contribute to their incredibly flavorful menu.
For our dinner, we started the evening with The Feast, a cheese and meat combo which offered up a delicious array of interesting and exotic local cheeses. There wasn't any "processedcheesefoodspread" to be found. Did you know that there is a regional lapsang souchong cheese made right in the Finger Lakes? Who knew that you didn't need to fly to Holland for a spectacular aged Gouda… The duck liver pate and capicola were also locally sourced and delicious. It was so good and so fresh that it reminded me of our experience eating at The French Laundry a dozen years ago. (Yeah, I did just name drop French Laundry. Sorry. However, I think that the story is relevant.) As we were completing each course off of Thomas Keller's prix fixe menu, we would watch the kitchen staff run out the back door and pick whatever vegetables were baking in the California sun, soon to be plated and presented a few minutes later. That's real farm to table and that's what Kindred Fare has managed to accomplish.
To be honest, the rest of the meal was a bit of a blur… Dinners at Kindred Fare are served family style with seemingly dozens of dishes brought over to the table. Interesting exotic flavors are mixing and mingling one with another, and before you know it, you're on your fourth plate of food… What I do remember was loving the razor mussels and the accompanying broth. The fries were also remarkable. I would venture to guess that in order to create French fries this perfect, the kitchen staff is changing the cooking oil daily. Another sign of a spectacular restaurant!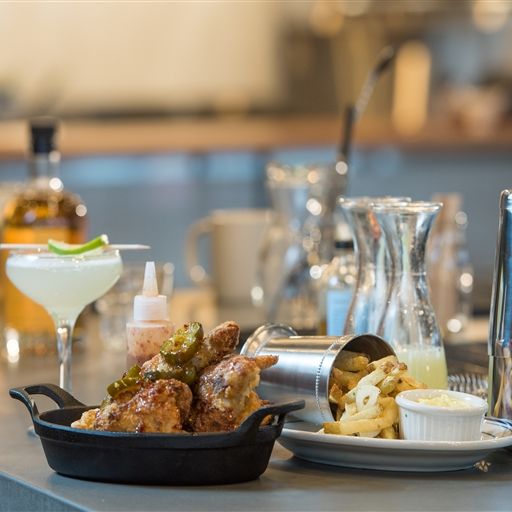 WINE:
This being wine country, I was delighted to see a list of interesting and unusual wines from which to choose. It was clear that whomever it was that curated the fifty or so varietals was not interested in offering up the obvious. Instead, he or she seemed to enjoyed the opportunity to share their discoveries; a curious individual that takes joy in sharing some of their far-flung discoveries. The Finger Lakes region is nicely represented with a number of wine houses on the list that I've actually never heard of. A pleasant surprise!
In short, I'm looking forward to the opportunity to revisit Kindred Fare throughout the year. Congratulations and a heartfelt thank you to Susie Atvell and her team for allowing us to enjoy such an impressive and unique dining experience. And to Tonya and Bob Erdle for expanding our horizons!
-Mark Siewiec, Rochester A-List Contributor
We learned about this restaurant from A-Lister Mark Siewiec's blog. Mark is a local real estate agent, foodie and wine aficionado who eats out several times a week and occasionally shares some of his favorites.
*******************************************
Kindred Fare ♥ 512 Hamilton St., Geneva, NY (315) 787-0400