Shop Peppermint ♥ 121 Park Avenue, Rochester, NY  (585) 633-2400

Virtually walk through the doors of Shop Peppermint on Park Avenue: find gift ideas for every female on your list, plus there are great unisex items like the mason jar cocktail shaker and funny magnets (see below). You can find stocking stuffers for virtually everyone on your list here, even your hipster grannie.  Read on as Barbara of Barbara Ellen Shops Local takes you inside the doors of Shop Peppermint …
Compact. Sweet. Fresh. Fun. Seasonal. … Everyone loves them. You got it:  Peppermint.
Shopping at Peppermint boutique in the Park Ave neighborhood on Park & Meigs packs this same punch. Owned by designer & businesswoman, Tanvi Asher: Peppermint is candy for the eyes, joy for the soul, and easy on the budget. Check-out these fabulous & fun gift ideas!
Peppermint is all the Elf you Need.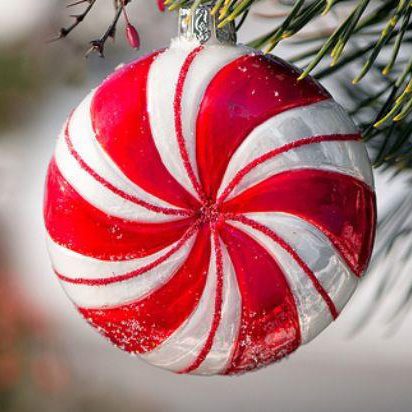 Last minute gifting?
Office Secret Santa?
Sentimental, fun, on-trend, artisan & local?
If—Yes—is the first word that comes to mind when reading any of these, you need to #ShopPeppermint.
Before Thanksgiving, I had the joy of trekking around Peppermint with A-List owner, Amy Riposo, and Rochester blogger of Sir Rocha Says, Linh Phillips. Admittedly, I had difficulty focusing!
 We had way too much fun. (Shopping in Peppermint, alone or with your gal pals, is always—always—an event. Tanvi makes sure of it.)
Peppermint always has new merchandise. (Jewelry. Earrings. Bracelets. Scarves. Clothing. Cards. … Each piece is better than the next!)
Cooper is the sweetest little man you'll ever meet. (He's Tanvi's dog, and he probably dresses better than you. Bonus! Peppermint often hosts fundraising events for Verona Street Animal Society.)
Fear not. I managed to organize myself and now, I bear to you these fabulous gifts:
Just like the candy, Peppermint on Park Ave freshens up your style!
5 items that #ROC the Holiday.
Rochester featured jewelry, accessories, & home goods. What is not to love? #RocOn
1.   That time Billy Idol got arrested in Rochester. Whether on your fridge or headed straight for your lips, these pieces of iconic Rochester history are priceless. … And relevant to everyone. Magnets pictured above.
2.    #Roc the Christmas Tree. Handmade ornaments featuring the Rochester flower logo. Simple & timeless. What a true Rochesterian would love.
3.    I Hear Ya'. Rochester Stud Earrings. They're shiny & bold & understated. A new classic!
4.    Rings + Nice Things. Your heart will hold so much love for these mini-Roc-rings … and so will the heart of whomever's hand these touch. (Gentlemen … take note!)
5.    Rochester … In the Palm of Your Hand! You can carry around our beloved city wherever you go. Just be ready to receive a ton of compliments, oohs, & aahs.
10 items under $20.
You can buy everything on this list, and still only spend $200. That's what some people spend on 1 gift!
Monogram Necklaces. The Initially Sweet Necklace has (almost) every letter in the alphabet. Simple, sweet, & classic. You can only go right.
2.  Locally Made Soaps. We don't actually buy that which we truly desire. (Source: moi.) Indulge & pamper your loved ones with these sensational options.

3. Locally Made Hanging Plants. Prismatic Gardens, owned by Sigriet Ferrer, creates topiaries & other artistic designs to freshen up every space in your office, home, or boutique! Inspired by nature & energy, these topiaries will inspire you, too.
4. Fair Trade Roll On Bracelets. Lily and Laura. Handmade bracelets with glass beads (gorgeous) that roll onto any wrist, are Fair Trade, and support vocational training for the women in Nepal who make them. (You know what I say … #ShopLocal, #ThinkGlobal.)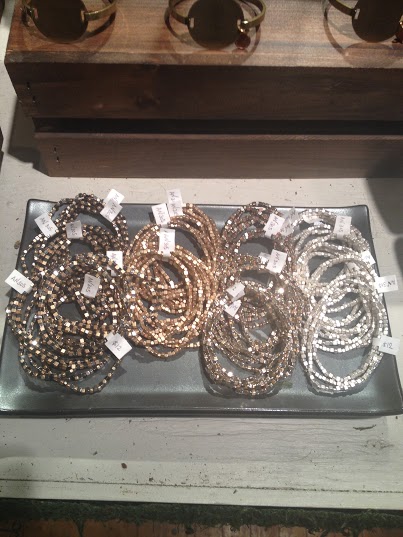 5. Drink from a Mason Jar! Cuppow is a classic & hip (how's that for ironic…) way to imbibe … anything. Hot or cold. (I use mine at work!) It's also a great transport for soups & foods. The environmentally conscious friend–male or female–will forever adore you for bringing this home.
6. Be a Stud. I love all of the jewelry at Peppermint, and I have to say (after many years of experience), Peppermint studs rule the world. (See #3 above!) Geometric, Nautical, Girly, Edgy: #Roc themed, or not, all Peppermint studs boast major personality.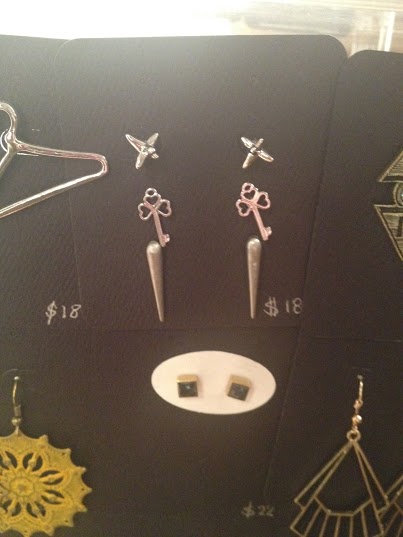 7. Stay Warm.  Scarves, are a girls best friend. What?? You've not heard!? All the cool kids know that Peppermint is known for their selection of quality scarves. Even when it's 20 degrees out, or 20 below, Peppermint makes you look chic. (If that's not gift-giving gold … you head back to Elf School.)
8. Bling & Bangles. Peppermint has every last style of bracelet imaginable! And at these prices – every last bracelet, you can afford. (Now buy some for you, and a friend!)
9. This Stationary is a Stitch. From locally made stationary (Type High Letterpress), to across-the-pond cards (Oh Gosh Cindy): Peppermint makes you look funny, clever, & witty! Now take that paper, (pay for it), and run.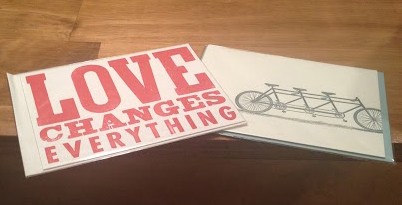 10. Let's Be Real. Women love bags. Women love memes. Women love vintage. Women love attitude … when we're the ones giving it. (Did I just generalize all women, everywhere?) Well good. These change purses/make-up bags/pencil cases/purse organizers/life changers hold the key to all gift giving dilemmas … everywhere.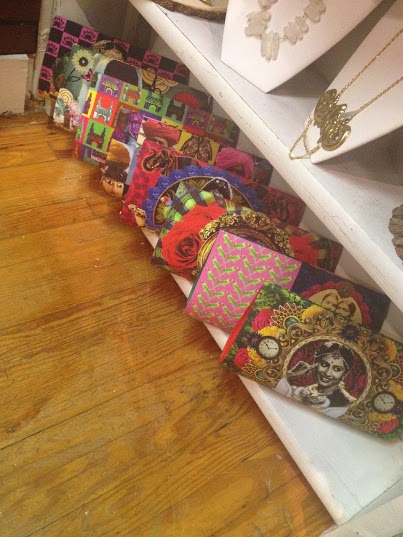 Which brings us to…  Stocking Stuffers & Secret Santas.
It's always the little things! The trickiest to buy for, that often mean the most. Peppermint has you covered.
Mix & Match

Remember that show, What Not To Wear? (Is it still on – does anyone know??) Every episode, the women look different, the styles change, but the rules stay the same. In fact, in every episode, Clinton & Stacy teach clients how to … mix & match! That's exactly what we're doing here, using the 2 categories above:
Men & Women: Billy Idol paraphernalia. (No pun intended … Pun intended.) Who wouldn't get a gas out of this?! A bit of Rochester history- he was arrested once in Rochester, NY.
Anyone with a Christmas Tree: Rochester Christmas Ornaments. Thoughtful, timeless, & incredibly relevant.
Your Host: Locally Made Soaps. These absolutely go to the hostess with the most-est.
World-Good Fashionista: Lily & Laura Handmade Glass Beaded Bracelets. The more I talk about these, the more I'm compelled to stop typing, head straight to Peppermint, & buy some for myself, and for the work Secret Santa. (Shh!)
Impossible to Buy For: You get stationary. But it's cool stationary! Dope, in fact. For the Scroogiest-of-stocking-openers, these quippy beats are sure to put a smile on anyone's face.
See! Peppermint really does make gift giving easy. (And fun!)
Like a candy peppermint after Sriracha sauce, Peppermint truly is a rejuvenating and refreshing take on shopping and on shopping local.
Facebook | Website | Online Store | Instagram | Twitter
ProTip From the #ShopLocal blogger's mouth:  Follow Peppermint on Facebook for the freshest deals & sales. #ShopPeppermint!
(And #ShopLocalRoc – join the Facebook Group & give and get- there's prizes galore to win)
#Roc the holiday.