The Finger Lakes

Does your summer need a getaway?
Imagine with me…it's a Wednesday morning and all of your colleagues are slogging into the office…but not you.  No, you took a few well deserved vacation days and you're waking up leisurely. You throw a few lake necessities into a bag and you hop in your car, sunroof open, music on and you enjoy the hour's drive to your destination. You get out of the car and you feel like you've travelled hundreds of miles away….but without the expense or hassle of a flight, delays, or paying for luggage.
You are greeted at one of those amazing Bed & Breakfasts that looks like it's straight off a postcard. You're invited to explore the grounds, plan an adventure at one of the local wineries (one of our top picks is below), go to the lake and get your feet wet or finally try stand up paddle boarding. You bring a bottle of your favorite wine back to the B&B and you enjoy it under the stars and get comfortable for an amazing night of rest. You wake up to the sun streaming into your room and you smell breakfast all ready for you along with another amazing day in the Finger Lakes.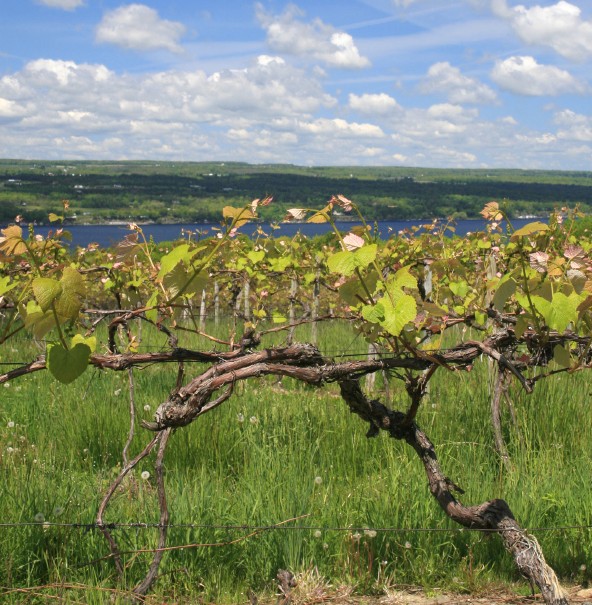 We suggest these Bed & Breakfasts for their amazing views, breakfasts, and many have special weekday rates to make your getaway friendly in every single way.
Los Gatos Bed & Breakfast – Located in Penn Yann, you're right in the middle of Seneca and Keuka Lakes which makes this a great location if you want a couple days of wine tasting. Insider Tip: The star gazing at this Bed & Breakfast is incredible. If you stay up too late gazing rest easy, the house blend of coffee will get you going in the morning.
1922 Starkey House – The view of Seneca Lake from the veranda is incredible as is the amazing locally sourced breakfast at this Bed & Breakfast. Insider Tip: the chocolate chip cookies are incredible…do not skip them.
Sunrise Landing Bed & Breakfast – This luxurious lake front Bed & Breakfast offers so much more than a comfortable bed & delicious breakfast. You'll want to make sure you spend some time enjoying the lake from the dock. Insider Tip: Take the paddle boat or Kayaks out on the lake and enjoy a dose of exercise and fun or just relax on the dock with your favorite cool beverage.
Country Comforts Bed & Breakfast – Located right in the midst of the Keuka Lake Wine Trail, this B&B brings comfort and convenience together in a magical way. Insider Tip: Have you always wanted to ride in a hot air balloon? You can launch right in the field across from Country Comforts with the Liberty Balloon Company.
Weekdays are a perfect time to sip, savor, and enjoy…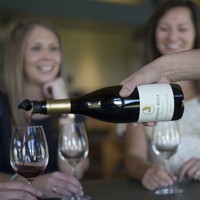 You won't run into crowds on the weekdays and it's a great opportunity to learn something new while you ask questions about the wines.
Enjoy the full portfolio of Heron Hill wines at three locations in the Finger Lakes!  Insider Tip: On Wednesdays in July & August, Heron Hill Winery in Hammondsport has live music on the terrace overlooking beautiful Keuka Lake from 5 to 7pm…come early for wine tasting & reserve a table