We're beyond excited to announce our first A-List Eats Market. Learn more about A-List Eats here. Check out the first market menu. Orders can be placed through 24 hours before selected pick up date.
A-List Eats first pop-up market is open
Valentine's Day Market
A-List Eats first pop-up market menu is offering limited-edition Sunbutter Bliss Balls just in time for Valentine's Day gifting. The menu includes these melt-in-your-mouth treats in packs of three or a box of 12 wrapped with a bow. These homemade bakery treats are like peanut butter balls but even more delicious and healthier. They're made with sunflower butter and are vegan and gluten-free. The Valentine's Day Market pick-ups include the Feb. 8 City Walk in Village Gate and R's Market in Brighton Feb. 13 and 14, or those that live in Cobbs Hill and Brighton neighborhoods can choose (free) delivery. Pre-orders are required.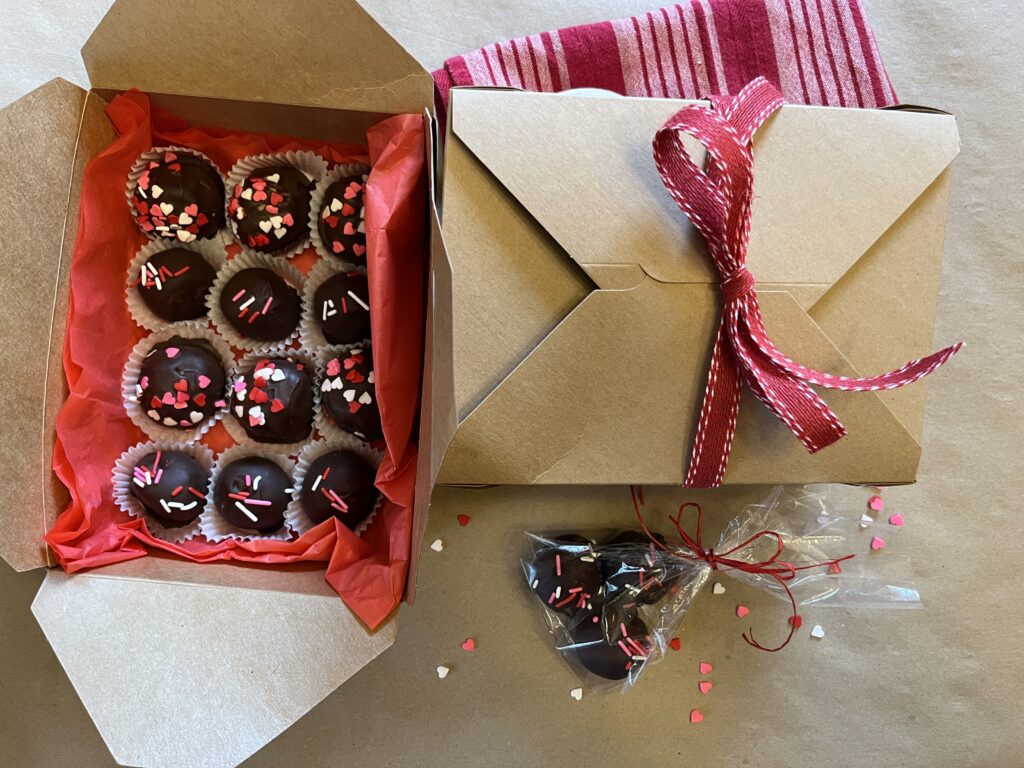 How to place an order
Reserve yours for your sweetie, and yourself. These are available in limited-edition. Click on the icon below to view menu and place your order.
Testimonials from our Sunbutter Bliss Ball tasting at the Jan. City Walk
"We love your Sunbutter Bliss Balls from City Walk! I gave them to the grandkids and they devoured them. Good job!" – Desiree Demanicore
"They were absolutely delicious." – Cathie Williams
"I was so happy to see the Sunbutter Bliss Balls were gluten-free and even happier when I tasted them. My family was fighting over them when I brought them home. Will order again and again." – Laura Hackney
"The Sunbutter balls are incredible! Perfect size for dessert. They are super creamy and delicious; reminiscent of ice cream bites when eaten right from freezer!" – Julia Liotta