WHAT'S NEW
One picture is worth a thousand waffles!  Well, maybe not a thousand, but as you can see the Waffle Factory will probably be able to satisfy your every sweet waffle desire.  Any day now (they say by Sept. 15), the Waffle Cart is moving indoors to Webster offering authentic Belgian waffles, handcrafted milkshakes and ice cream.
And, of course, one pictures is worth a thousand beers!  Stoneyard American Craft Beer Hall & Grill, an additional location of the popular Stoneyard Brewing Company in Brockport, has opened in Webster this summer.  With three dining halls, plenty of craft beers, and on-site brewing coming soon, this will add to Rochester's blossoming craft beer industry- there aren't enough days in the week to drink all this beer (mind you,we're not complaining!)
Some beer under the rainbow!  To get to this pot of gold (or amber or blonde or …) head to what's become a great short getaway trip for us Rochester folks- Geneva.  Bottomless Brewing has opened in a renovated dairy barn, offering craft beers brewed on site.  Besides having some great beer, this brewery is a good spot to add to a Finger Lakes wine and beer tour.  You'll be impressed with the interior of this new brewery, with the preserved wooden interior arches. You won't be disappointed – be ready to add your pics to Instagram!
Another stop on the Finger Lake Brewery Tour (FLBT trade-marked by A-List as of right now), will definitely be the new Stumblin' Monkey Brewing  Company in Victor.  With 4 on-site craft beers already on tap and more on the way, this brand new (3 days old as of this writing, but well out of infancy when you read this – time is measured in dog beers, after all!) brewery with it's clubhouse/casual feel will be a welcome stop for craft beer lovers.
Jetty at the Port opened in July at the Port of Rochester.  A Great Lakes themed restaurant and bar, offering dock-side delivery to your boat, as well as table seating overlooking the lake.  This is a welcome addition to the area for boaters, lake-lovers, and anyone who enjoys a nice evening near the water.  Sunday brunch features a build your own bloody mary bar.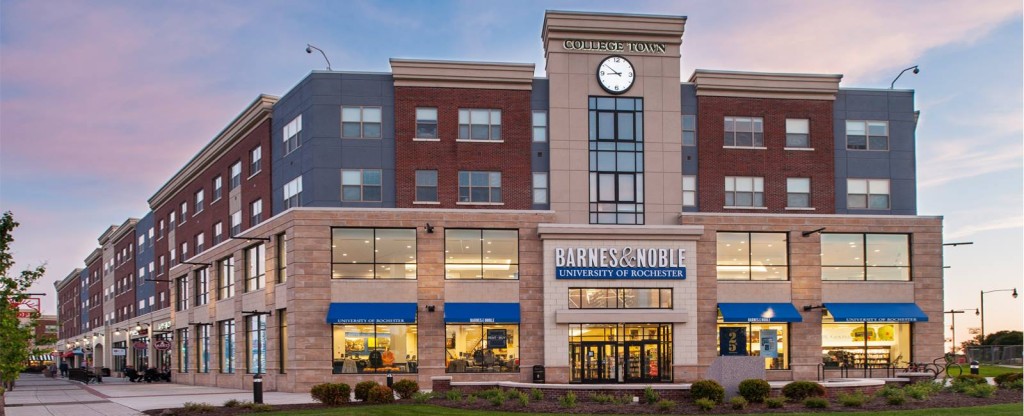 Barnes and Noble at College Town has opened a new cafe in the old Saxby's space offering a variety of food, pastries, and hot & cold beverages (including Starbucks coffee)- and free wifi, of course.  For U of R employees and students, this will be a favorite study/hangout/breaktime place to be.  And for students attending the UofR, they accept "Declining Dollars" – we have no idea what that is, but we're guessing it'll be good for you!  (yeah, yeah, we've been out of college for let's just say a few years).  For everyone else, who can resist a little bookstore time?