Top photo by Jerome Davis
It's that wonderful time of year when the leaves change color, the weather gets a little colder, and apple season is in full effect. In other words, it's the perfect time for the Oak & Apple Cidery to be opening up in Penfield. The grand opening was Sept. 22, 2018. Owners, Christian and Christina Krapf, wanted to step away from the sweet ciders that many of us know and offer a variety of different flavors. The couple will have six on tap including sour cherry and a pineapple jalepno. Three flagships are bottled — a semi-dry cider called Core, an oak-aged cider, and a dry-hopped cider with a hint of grapefruit. Penfield is also the perfect place for their location with it's rustic views of farmland and the setting sun. You'll see plenty of Pioneer Millworks reclaimed wood. The Cidery is so pretty, we're sharing a few photos.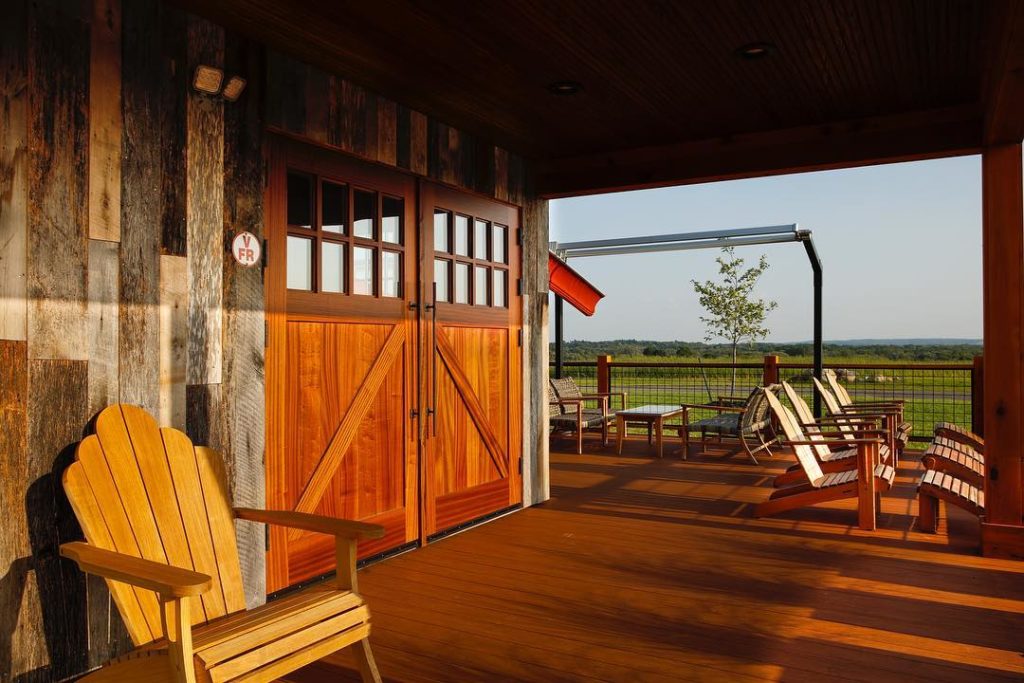 Tasting Room Hours are Thursday 12-7 pm and Friday and Saturday 12-8 pm.
Read more of What's New