WHAT'S NEW
Hogans Hideaway has been a staple on Park Ave. for 37 years, and the closing left many of us confused. Good news, new ownership has taken over and Hogan's is making it's triumphant return this Spring with an extensive remodel and a few other changes planned. The entrance is moving to Park Ave., and there will be a large bar in the front room. A small cozy room above the eatery, which used to be rented as a studio apartment, will contain a single 12-seat farm-style table, which will be used for communal pairing dinners, private parties and meeting space.  The new owners, Max Gordon, Maurice Kusminsky and Drew Nye, all bring experience from successful Rochester establishments including: The Blossom Road Pub and Roam Cafe.  Executive Chef Mike Love, comes from Coltivare Restaurant in Ithaca, a progressive farm to table concept that pairs a well loved restaurant and bar with an educational center, and its own farm.  Chef Love is planning a farm to table focus at Hogan's with a menu he describes as approachable, farm-to-table, country chic fare, with extra attention given to plating. The Hogan's  name will remain.  Can't wait to see it's return!
Farmer's Creekside Tavern & Inn has literally risen out of the ashes like a phoenix to bring a unique dining experience to Leroy, NY.  The 200-year old building was collapsing and ravaged by fire three years ago when Bill Farmer decided to turn the historic landscape into a premier destination for Western New Yorkers. Farmer brought in Chris Grocki as general manager, Sean Wolf as executive chef, and Jason Longo as the interior designer to help reshape the establishment. An expansive outdoor patio overlooks the beautiful Oatka Creek.  The building will be able to host a 400 person dinner party with wines from around the Finger Lakes and fare that ranges from Alaskan Halibut to truffle chicken in it's dining room, known as the Cleveland Room. You will also be able to rent an overnight room on the top level of the building that overlooks the beauty of the area. Farmer's Creekside Tavern & Inn opens to the public early July.
The Silver Iguana is the Mexican Food brainchild of Aaron Gibalski and Shane Stevens. The pair wanted to create an "old-time saloon" in the heart of North Winton Village. The friends turned the former Brunello Wine Bar into their own take on a Mexican Restaurant. Gibalski is also the owner of The Bug Jar and Dragonfly Tavern; Stevens is a co-owner of the Roc City Tattoo Expo. The Silver Iguana opened in April.  The menu focuses on tacos, tequilas and margaritas and they are open 4pm-2am Tues. through Sunday.  Just in time for the warm spring and summer nights, there's a new spot to grab an outdoor table on their porch or the patio.
We had previously mentioned that Boxcar Donuts would be opening up last December, but it was a bit delayed. Finally, opening day has arrived and they unleashed their delectable donuts on May 20th, next door to Rohrbach Railroad Street Beer Hall & Brewery and within sight of the Public Market. You may have been delighted by their donuts before and now you'll have a place to get them whenever a donut craving hits. Their specialty is experimental crazy flavors. The shop features a take out window, seating for 50, a specialty coffee shop, full restaurant and cocktails. They are open Tues. through Sunday.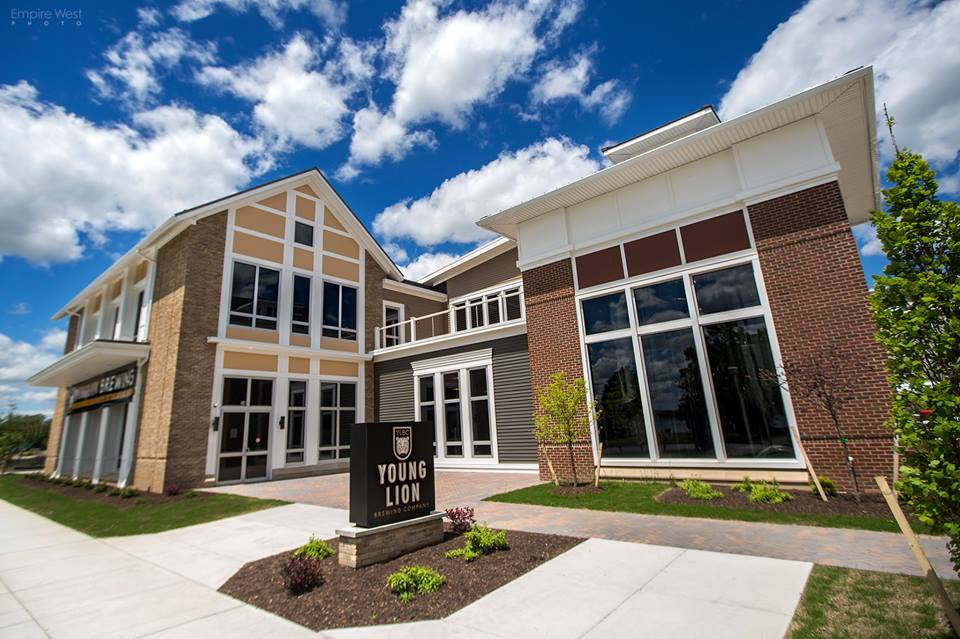 Young Lion Brewing  is poised to make it's debut June 29th in the heart of Cananadaigua. The brewery has five owners including: Jennifer Newman, Alicia Wolk, Robyn, Kevin, and Todd Morgan. They all are excited to bring the massive establishment to the area. The building totals more than 9,000 sq. ft and includes the 1,000 sq. ft tasting room. The establishment will also feature five 90-barrel fermenters to produce craft beer for thirsty locals. Young Lion will be the first business to open in the Pinnacle North Apartments located on the waterfront opposite of Kershaw Park.
Funk 'n Waffles takes the traditional waffle to a whole new level. Originally created in Syracuse by Kyle Corea and Adam Gold; the two brought their unique blend of funky food and alternative music to the Rochester area. The new Funk N' Waffles location is occupying the previously owned Water Street Music Hall.  They serve inarguably funky waffles like the Falafel waffle, Monte Cristo or the Chicken and Waffles- a buttermilk waffle with a dozen organic chicken wings, along with equally funky sweet waffles like the Banana Bread with walnuts and blueberries, the Jersey Shore with ice cream or the James Brownie with chocolate sauce, ice cream and whipped cream on a brownie waffle. The Rochester location is currently open 11am-4pm weekdays and 9am-4pm weekends.  With plans to soon be open evenings too, with live music seven nights a week.  The Grand Opening will take place on June 9th and will feature the music of George Clinton and Parliament Funkadelic.
For more of what's new in food and drink this Spring, click here to read Part 1