The Masters  – The Strathallan Rooftop – Win with the Pro's.  A Fun Start to the Golf Season!
When: Thursday April 7th 5:30-8pm
Where: The Strathallan Rooftop
Watch THE golf event of the year:  The Masters first round party!  Large screen, party and beer tasting! Join us at Rochester's boutique destination hotel rooftop bar.  Also, for you golfers, get some info. about Rochester Traveling Golf Leagues and Friday Happy Hour Tournaments.
x
Guests will enjoy passed hors doeurves, wonderful libations, complimentary beer tasting with Brewery Ommegang's line of great NYS craft beer and the best views of the city. Watch the opening round of the Master's Tournament in style.    Putt for prizes and help support the National Kidney Foundation.
x
$5 at the door includes a PGA Player for the Masters Pool.  Cash prizes for low score end of play for Thursday, Friday, Saturday's rounds and overall Masters Champion.
More about the Strathallan and Hattie's Rooftop Restaurant
With 9th floor, 360-degree vistas of Rochester and its surrounding foothills, this is the city's most awe-inspiring place to share a drink, have a wedding, or host an event.  The new rooftop deck offers lush seating and cocktail area adjacent the fire pit with a great city view and lounge tables.
x
Hattie's Japanese-centric menu features impeccably fresh sashimi, nigiri, rolls, salads, maki, buns, and more. The kitchen will be serving until 10pm.
x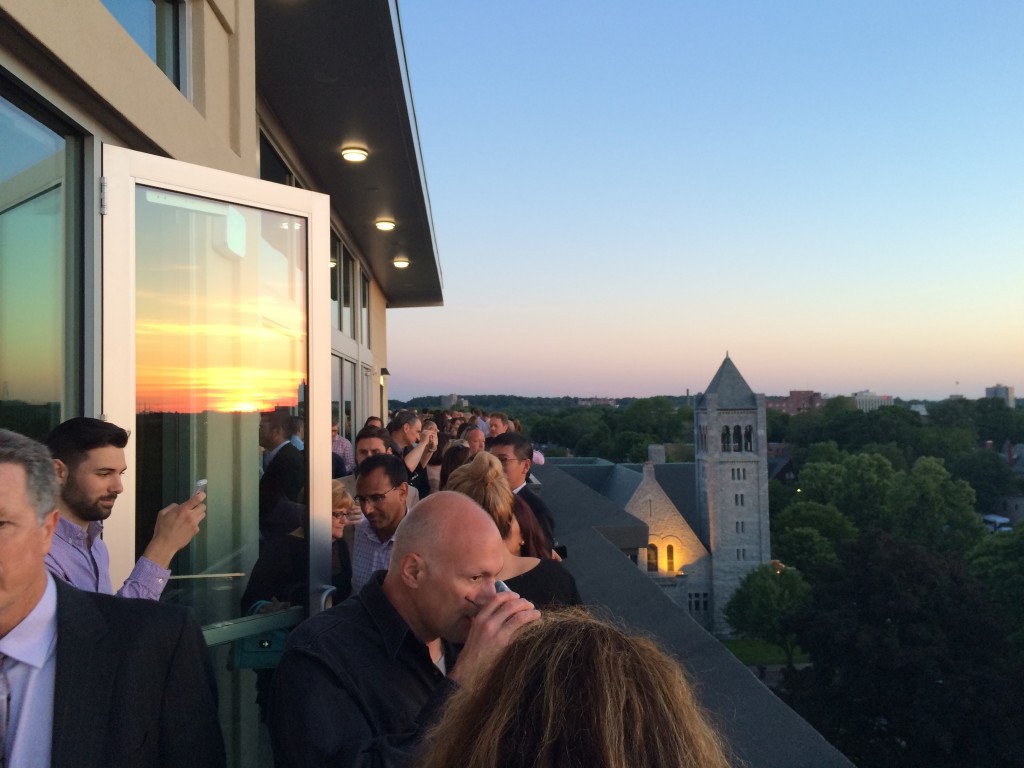 The Strathallan Hotel is located at 550 East Ave., near Rochester's East End district.  We welcome you to the 9th floor for the party.  Parking is complimentary.
x
Golf season is around the corner.  The 2016 A-List Golf Leagues and Fri. Happy Hour Tournament Series are sponsored by Brewery Ommegang.  New golfers, we have an option for you too.  Find out more at the party or Click here for more info.