Buffalo Beer Week, a 10-day celebration of the entire Buffalo-Niagara craft beer scene, returns for its ninth year, September 14-23. For beer lovers, there are a lot of good reasons this week to make a trip to our sister city.
The lineup will feature dozens of events, from tastings at your local pub to ticketed special events and everything in between. Presented by the Buffalo Niagara Brewers Association, the beer-centric week promotes Buffalo's growing craft beer culture throughout Erie and Niagara counties, which attracts beer tourism, fosters knowledge of regional brewing heritage and serves as a showcase for Buffalo's breweries, bars, restaurants and pubs.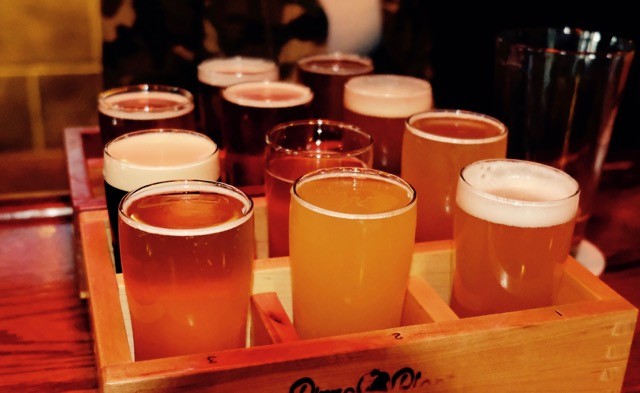 The theme of Buffalo Beer Week is 'beer education,' not only a further understanding of the beloved liquid in your glass, but the story behind it, how it was brewed and how exactly it ended up in your hands. This week also highlights the growing depth of knowledge of craft beer that our local bartenders, home-brewers, teaching institutions, enthusiast clubs, retailers, and generally anyone who loves beer and it's many deep and multiple facets, possess.
Buffalo Beer Week is anchored by a number of featured events and gets underway with the annual Opening Gala on Friday, September 14, 5-9pm, at Flying Bison Brewery. The event will feature beer from Western New York breweries and will include local food trucks, live music and a complimentary Buffalo Beer Week Opening Gala tasting glass.
The first weekend of Beer Week features BUFFALO BREWED on Saturday, September 15 at the Imagine Event Center, which will feature a local beer takeover and performances by two of Buffalo's most prominent Americana bands, PA Line and Black Canyon Lights, and the IPA Palooza at Pizza Plant Canalside (12-4pm), which features all locally brewed IPAs and a chance to speak with the brewers who made them. A host of Buffalo brewers will then gather at 716 Food and Sport for the Buffalo Brewers Tailgate, who will take over the taps and watch the Buffalo Bills plays the Los Angeles Chargers.
Drinking in Style takes place on Tuesday, September 18 at Trocaire College. Brian Barrows, director of Trocaire's Brewing, Distilling, & Fermentation Science Program, will discuss and offer tastings of beers that have been brewed "to style."
The BUFFALO BEER MOB follows on Wednesday, September 19. Habitat for Humanity Buffalo is teaming up with the BNBA for a city-wide local-beer tap take over with Women Build guest bartenders. Habitat Buffalo volunteers will be on hand at partnering bars, breweries, and restaurants to serve beer during Happy Hour to raise funds for Habitat Buffalo's Women Build. Participating bars and breweries include Blackbird Cider Hall (Blackbird Cider Works), Colter Bay (Four Mile), Fat Bob's Smokehouse (Community Beer Works), Pizza Plant Transit (West Shore Brewing), Pizza Plant Canalside (Resurgence Brewing), Rusty Nickel (RNBC's FemAle launch), Schnitzel & Co. (Flying Bison), Aurora Brew Works (42 North) and Hamm & Fattey's (Hamburg Brewery).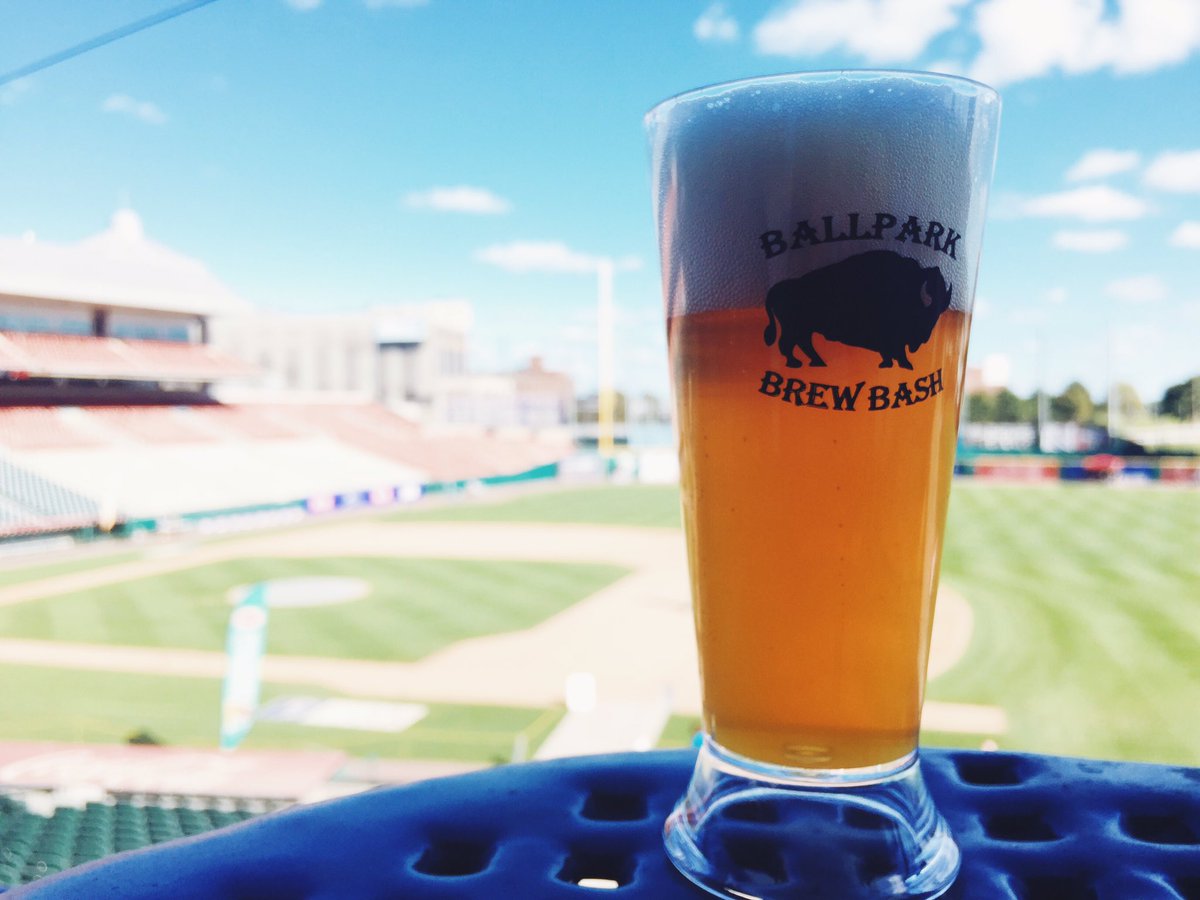 The annual BALLPARK BREW BASH, sponsored by Consumers Beverages, on Saturday, September 21, 6-9pm at Coca-Cola Field, features dozens of local and regional breweries. A ticket includes admission to the event, a souvenir tasting glass, program, and 20 tasting tickets. Tickets are available at all Consumer's Beverages locations, Buffalo Bisons ticket office and online at www.tickets.com.
The inaugural BORDERLAND MUSIC AND ARTS FESTIVAL takes place Saturday, September 22 and Sunday September 23 at Knox Farm State Park. The two-day music and arts festival celebrates the rich history of the region through performances by both international and local artists, craft beer, food, artisans, and more. Tickets can be purchased at Borderlandsfestival.com.
Buffalo Beer Week ends with the Happy Ending Taproom Brunches, taking place on Sunday, September 23, 11am-1pm. Thin Man Brewery, Four Mile Brewery, 42 North Brewing, Community Beer Works, Riverworks Brewing, Lafayette Brewing, New York Beer Project, Lilly Belle Meads, Brickyard Brewing Company will be featuring a Sunday brunch for the closeout event of Beer Week.
New for this year is the official Buffalo Beer Week beer. Earlier this month, approximately 20 local breweries came together to create a collaborative brew called "Class is in Session." "Class is in Session" is an IPA that is available for sale in cans and on draft at local breweries and restaurants throughout Buffalo Beer Week.
To see all of the events taking place during Buffalo Beer Week, visit http://www.buffalobeerweek.com.