Altitude Trampoline Park ♥ 3333 West Henrietta Road, Rochester, NY (585) 434-3260
x
You've GOT to jump on over to Altitude Trampoline Park. Keep your spirit alive HERE where endorphins, laughs, & smiles are standard!  Altitude hosts open jump, fitness classes and private events. If you've never been, get ready to have an absolute blast, whether you are an adult or a child – Altitude has something for everyone.
We have the largest indoor park in the entire United States right here in Rochester – Altitude is over 50,000 sq. ft., and housing 24,000 sq. ft. of wall-to-wall trampolines. How cool is that?!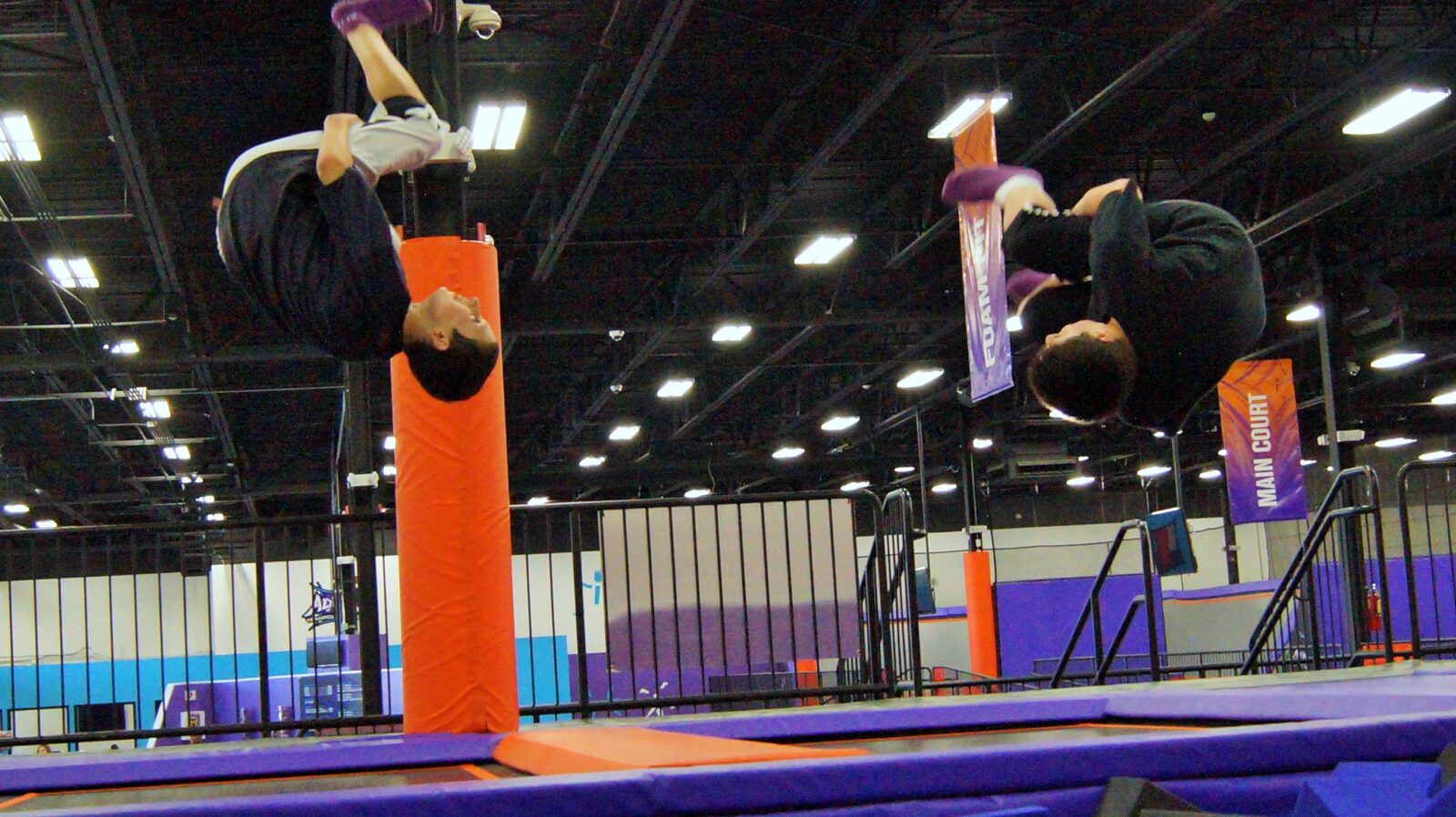 What's Inside
From the foam pit and rock climbing walls, to the basketball dunking lanes and the infamous Battle Beam, the amount of fun attainable here is immeasurable. The Battle Beam is a popular spot where you can face off with a pal grasping oversized fighting gear, balancing to see who first falls into the massive pit below full of cushy foam. As you journey through the large space, make your way to the age appropriate dodge ball trampoline courts. You heard right – you play a full out dodge ball game WHILE jumping on multiple trampolines. How cool is that! And, made completely in the USA, the park is set with ASTM standards, meaning it is incredibly safe and follows all safety standards required.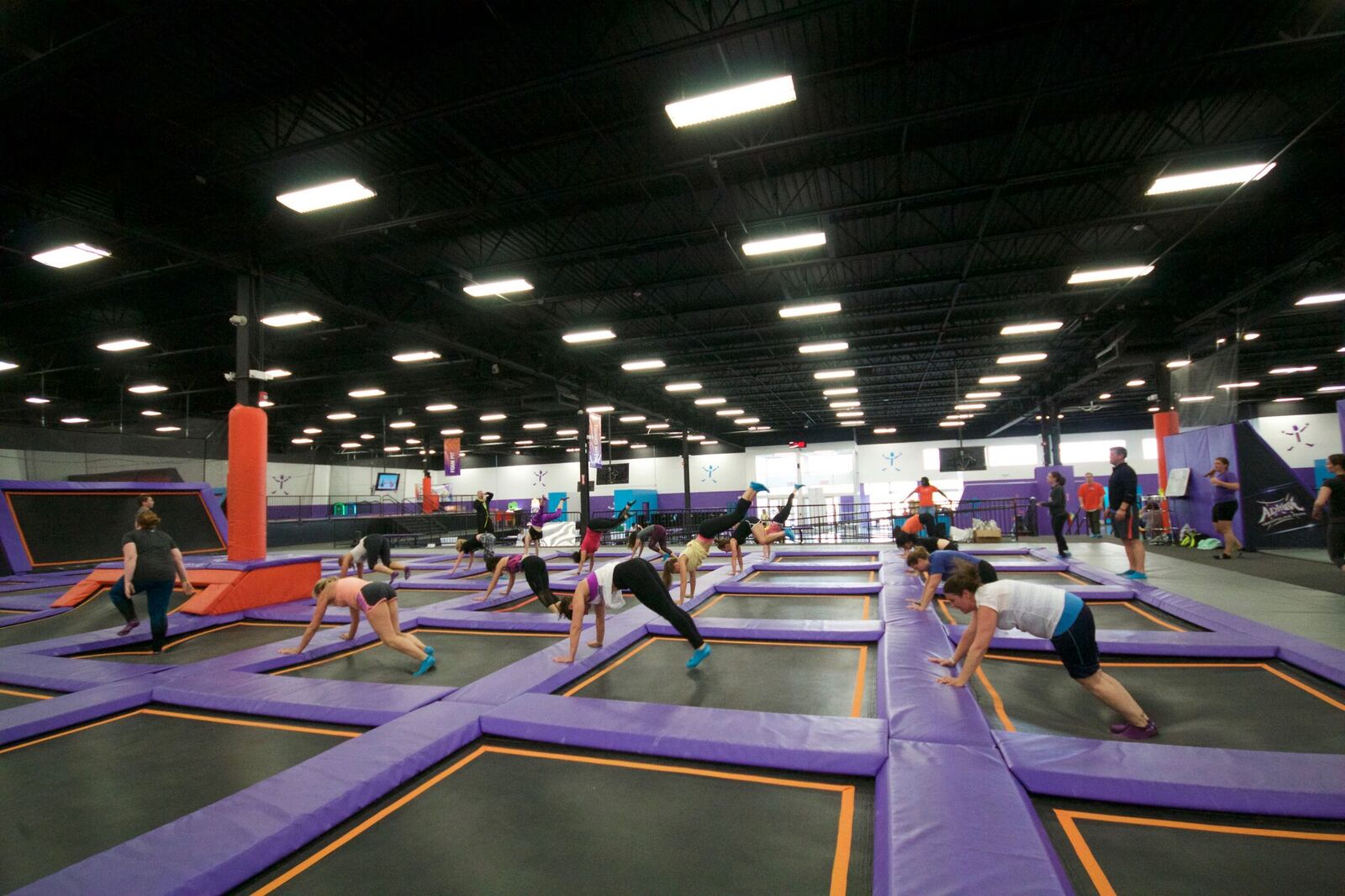 When To Go
Fitness Classes
As you are accomplishing having as much fun as possible, you are also getting in a killer workout. Check out the Trampoline Fitness Boot Camp classes offered Mondays, Wednesdays & Saturdays. Open to all ages, Trampoline Boot Camp is a high intensity workout suited for all fitness levels. Burn up to 1000 calories a class. Classes are only $10 and kids jump FREE during class! You can also purchase a 10 class pass for just $60.  Click here to view the schedule.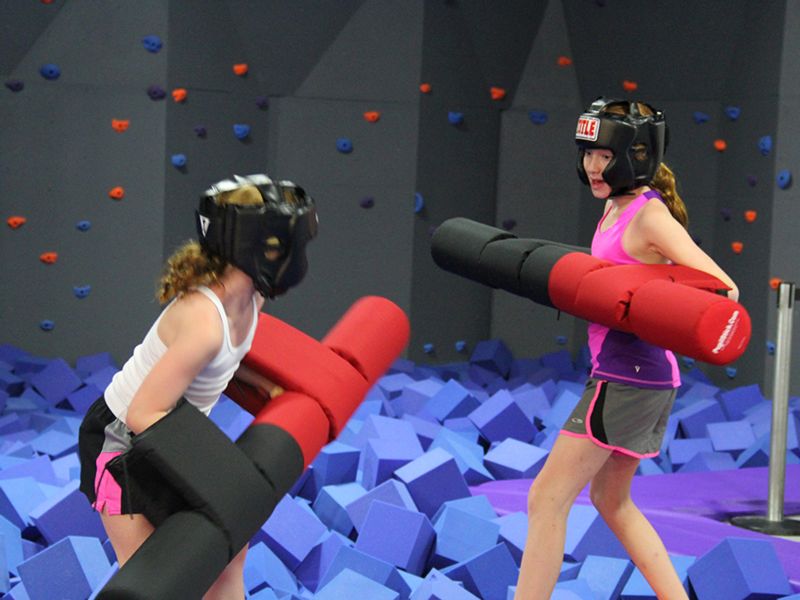 Friday Night Frenzy For Kids. Date Night For You.
Parents! Here is a place your children will LOVE to go while you enjoy date night. Friday Night Friendzy is offered EVERY Friday night from 7-10pm. The Frenzy Package includes 3 hours of jumping fun, and pizza for $17.25.
Teen Night and Toddler Time
Altitude hosts a Teen Night Saturday Nights 7-10pm, and Toddler Time Mon.-Fri. 10am-1pm. Toddler Time allows the youngest of jumpers to take their turn during those less busy morning hours.
Special Events – Birthday Parties, Church Groups and Youth Groups
Because it is so large, Altitude is a popular spot for a fun event and you can reserve your own private court or the whole place.  A birthday party, youth group gathering, a first-date, even corporate team building. The space can accommodate as few as 25 guests, and holds up to 500. Group pricing is available and if you are on their email list, Altitude offers monthly deals. Explore their website and be sure to sign up for their email list for special offers. Leap on over to Altitude Trampoline Park, it's HOPPIN'!
They Even Have a Camp!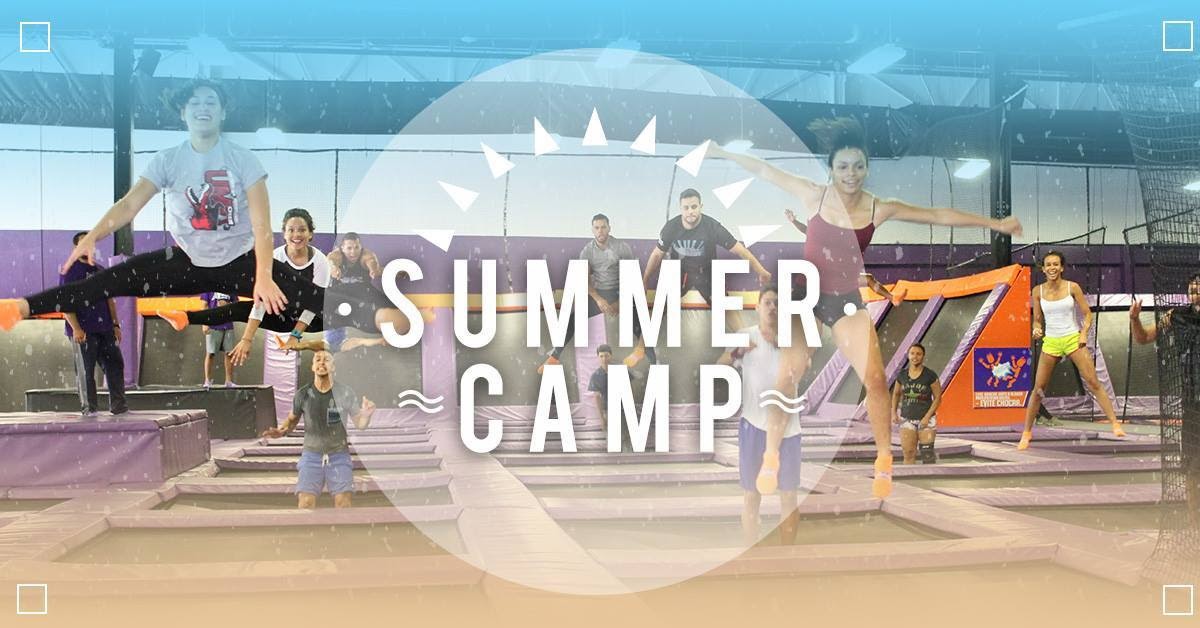 The first session of Camp Altitude will be July 12th, 13th, and 14th from 10am until 1pm with activities such as dodge ball tournaments, tumble track competitions, arts & crafts, tie dye t-shirts and capture the flag. Also included is a Camp Altitude t-shirt as well as jump socks and a pizza party on the 3rd day of camp!  The cost is $99.99 plus tax per child. To register your child or to find out more information give the park a call at (585) 434-3260!
Hours
You can jump on over to Altitude 7 days a week.  Mon.-Thurs. 10-9 ,Fridays 10-11, Saturdays 9-11  &  on Sundays 11-8.
Special Deals
Sign-up for their email list on their website for the best deals. They send out monthly special offers.
– Julia Hart, A-List Contributor
Read the full list of area Top Places To Keep Your Spirit Alive