Rent a kayak or SUP and enjoy a brewery to brewery paddle even if you don't drink beer, but especially if you do.
The Finger Lakes area is full of farm-to-table restaurants, breweries, wineries and scenic places to explore. As an A-List Adventure leader, I know some beautiful areas and places to visit for delicious food, beverages, views and vibes. Birdhouse Brewery is an awesome brewery you MUST visit and they now rent kayaks and SUPs. The path to Honeoye Lake is across the street. I'm excited to tell you more about the area and tips for a fantastic day in the Finger Lakes.
A Fantastic Day in Honeoye and on Honeoye Lake
Honeoye Lake Paddle Adventures is based at Birdhouse Brewery. They rent single and double kayaks and SUPs (stand up paddle boards). Call Scott to rent at (585) 760-4576. They can deliver your rentals to the launch or you can use the wheelie cart (see it) to get them to the water (highly recommend). It's part of the fun to enjoy the scenic path from the brewery to the water. It's a 7 to 10 minute walk. How awesome that this gorgeous trail leads from the lake to a brewery.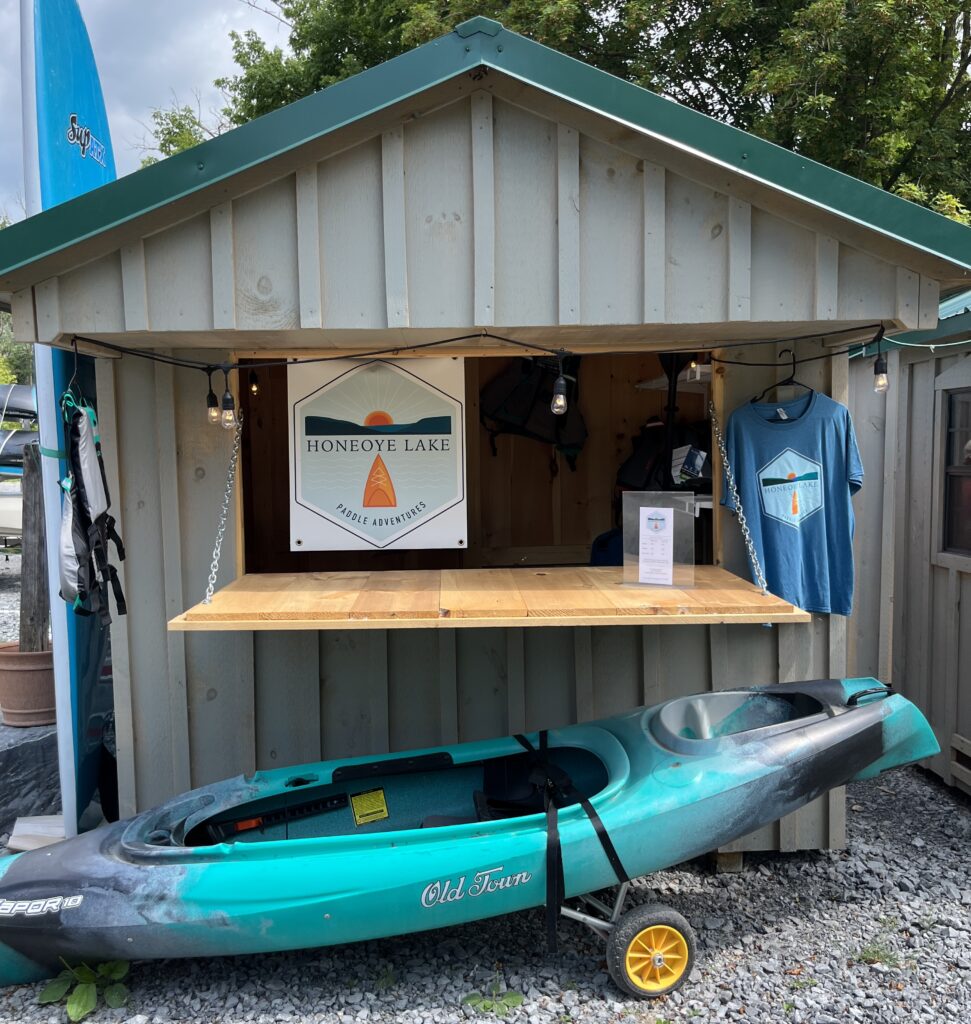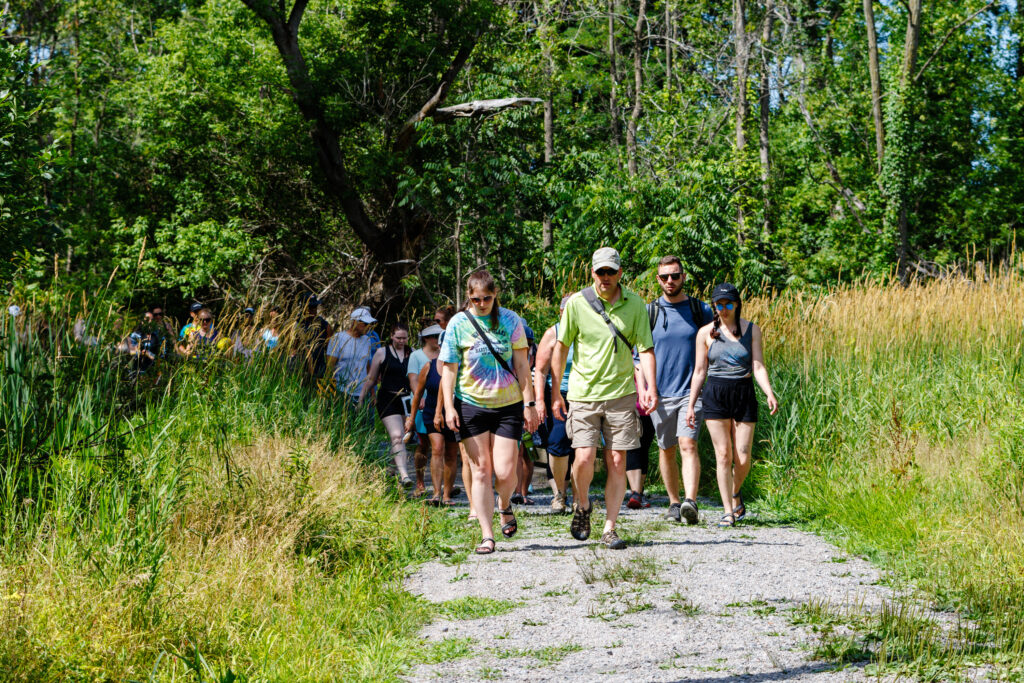 Make it a Kayak Brewery Tour
Create your own kayak brewery tour and paddle to Twisted Rail Honeoye which is also on the lake. When at the launch, look for the large white roof along the left side of the lake. You'll see patio umbrellas when you get closer. It will take you about 45 minutes to paddle there from the launch. Park your kayak on the right side of the dock where there is a shore area you can pull your kayaks onto and walk up to the deck. Check their Facebook Page for hours to be sure they are open, and the brewery recommends you call first and let them know you are arriving on the water if you want to order food.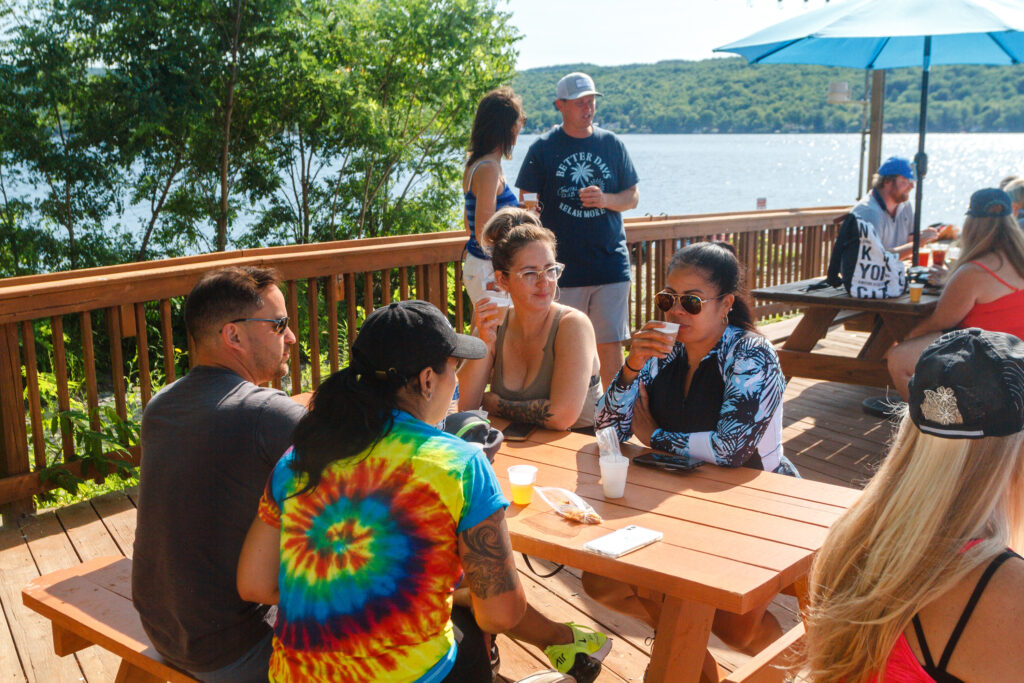 Swimming
Swimming is allowed in Honeoye Lake and the public swimming area is near the launch. There are also public restrooms and picnic tables at the launch.
Beer, Food, Fun and Live Music at Birdhouse Brewing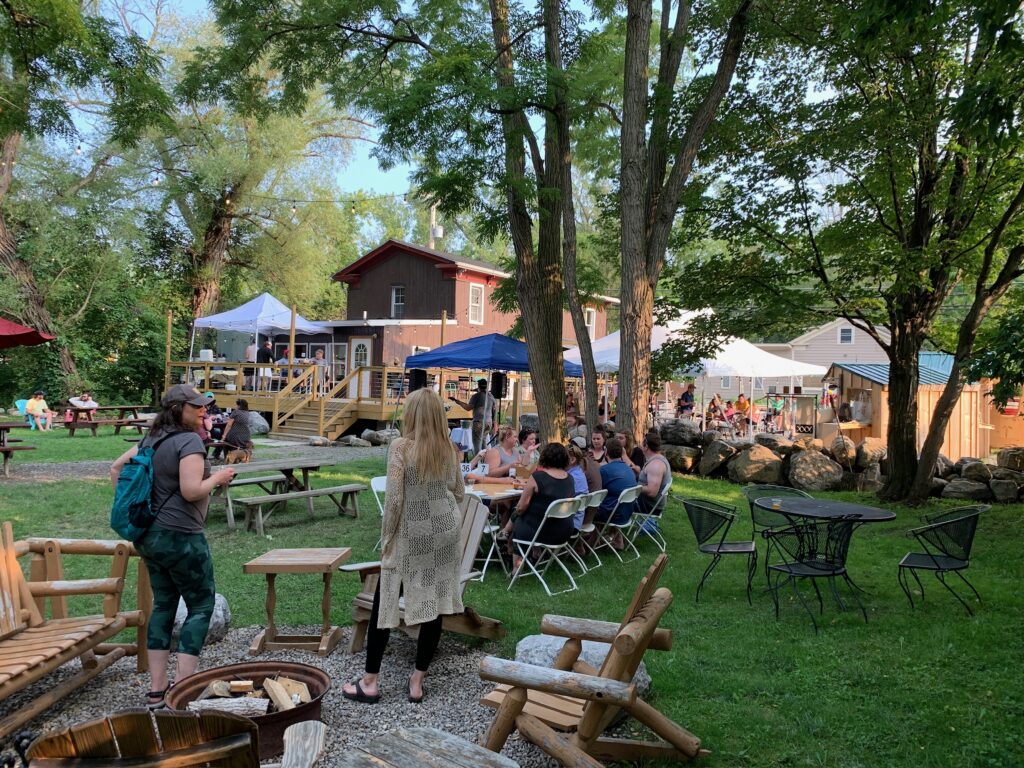 The food at Birdhouse is farm to table, fresh and seasonal. Everything is made to order. The menu rotates seasonally with creative options for meat lovers and vegetarians. Check their website for the current menu. Here are some of the delicious items I've enjoyed here.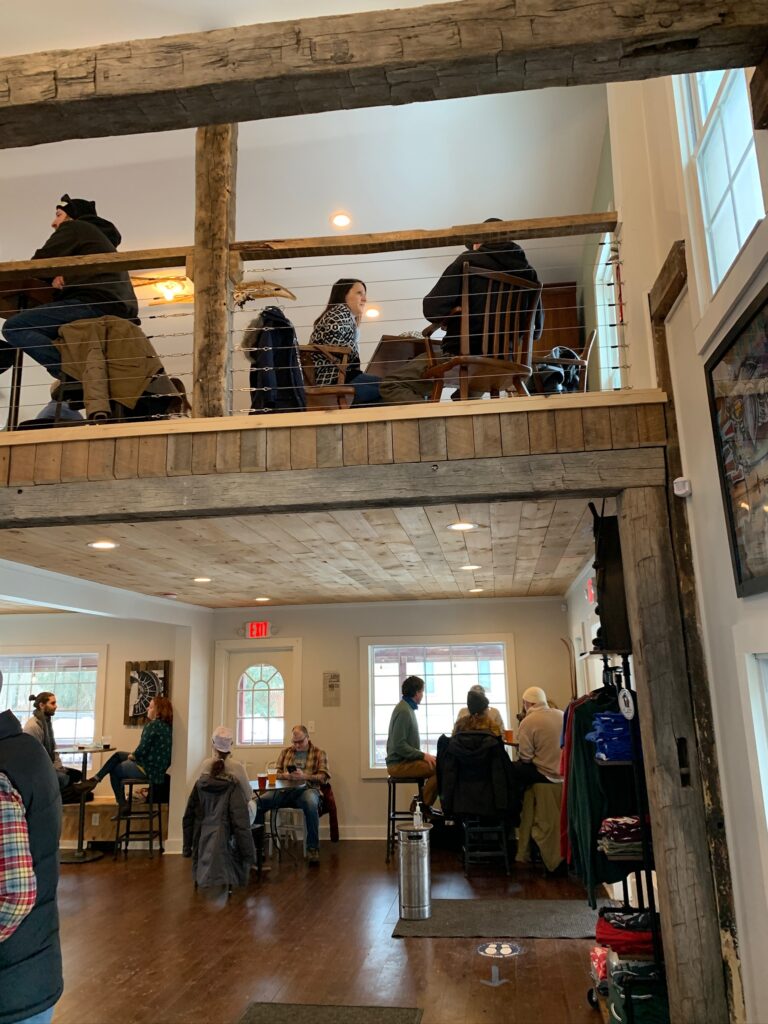 Plan Your Visit to Catch Live Music
The music schedule is posted on Facebook but typically is Fri. and Sat. at 6pm and Sun. at 4pm.
Additional Tips
If you have a larger group and want to rent more kayaks, SUPs, contact Canadice Lake Outfitters. If you are with a group, Twisted Rail does not accommodate groups without prior permission.
Leave extra time to stop at a farm stand for fresh fruits and vegetables, and/or pasture raised eggs. Firewood is also cheaper in the country and you may pass a stand or two on your drive.
Looking for an Airbnb in the area? Birdhouse Brewing has two that are off-grid. Find them here. You can find others on Airbnb and VRBO.
Looking for a hike nearby? Read these articles with tips for exploring Harriet Hollister State Park and Wesley Hill Nature Preserve both from past A-List Adventures.
Rochester A-List hosts Kayak Brewery Tour Adventures a few times each summer bringing a group out for a day of food, music, beer tasting and paddling on the lake. Tickets normally sell out quickly so be sure to sign up early. The best way to be notified of when they are is to be on the Rochester A-List email list.