Date/Time
Date(s) - Apr 26, 2023
5:30 pm - 7:00 pm
Location
Three Heads Brewery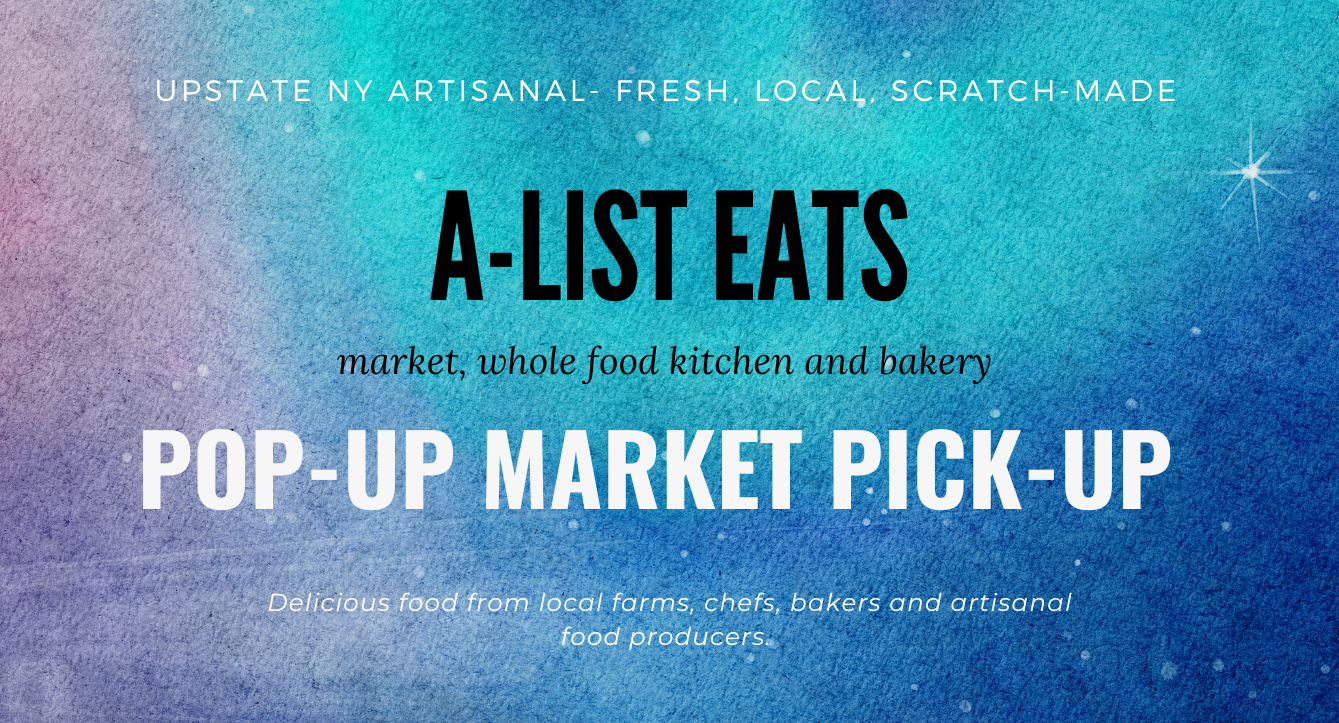 Our first A-List Eats pop-up market pick-up event is Wed. April 26th at Three Heads Brewing. Order pick-ups are 5:30-7pm. Swing in and grab your order or stay for the fun we have planned.
East Hill Creamery cheese sampling 5:30-6:15pm
Trivia & Prizes 6-7 pm
OPG Taco & Beer Pairing 6pm (ticket required) 
A-List Eats Ordering
Place your A-List Eats Order here (Menu Release April 19) 
Each A-List Eats menu features a rotating selection of farm to table grocery items from local farms, chefs, bakers and artisanal food producers.  The April Market menu includes pasture-raised eggs, local cheese, salad toppers, scratch-made sauces, local jam, home-made pasta, scratch-made bakery treats, stuffed cookies, energy balls, granola bars and a guest chef/restaurant meal for a delicious night-in.
Taco Beer Pairing
Grab your ticket while they last for the first ever Old Pueblo Grill  Taco Beer Pairing. We're teaming up with Chef Joe Zolnierowski, Rochester acclaimed chef and owner of OPG. He also serves as the executive chef at Rochester favorite restaurant, Nosh. Chef Joe is pairing three of his tacos with three 5 oz. pours of Three Heads Brewery beers (swap cider, wine or non alcoholic beverage if you're not a beer drinker). If you have never had an OPG Taco, you are in for a culinary treat, and if you have, you probably already bought a ticket. OPG food personifies Chef/owner Joe Z's personal & culinary upbringing in Tucson, AZ. OPG is a culmination of everything he loved about his hometown's unique food heritage.
Tickets will be released April 15. Email subscribers will be first to be notified when tickets are released. Tickets are $40 and include three tacos paired with three 5 oz. beers and a rousing round of (food) trivia with prizes. Click on the word Ticket above to purchase.
Connect with the party on Facebook for exciting event updates, hints for Trivia, the taco beer pairing menu (releasing Tues. April 18) and an Inside look at what will be available on the A-List Eats menu.