Date/Time
Date(s) - Oct 28, 2017
12:00 pm - 4:00 pm
Location
Muller's Cider House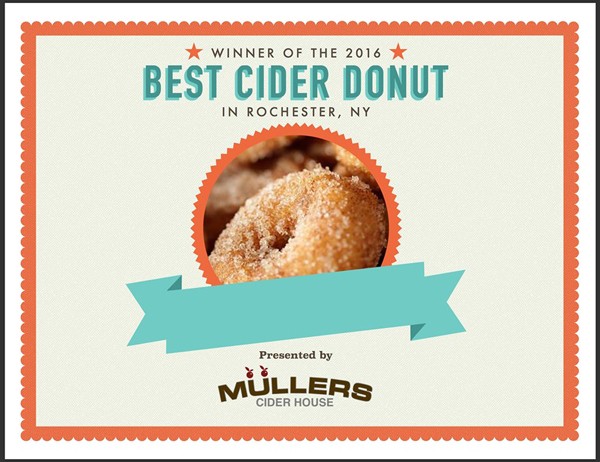 Muller's Cider House on University Ave will be pitting 10 of the top cider donut makers in rochester in a head to head battle royale!

The judging will be done by 5 local celebrity judges instead of the public tasting and voting. You're still welcome to show your love for your favorite local donut maker here on our page though if you'd like.

It will be conducted during the 2nd Annual Fall University Festival
We will have as many donut maker's selling freshly made donuts during the festival in booths, as do mobile booths and are willing to do so, so you will not go without donuts!

Judging will be done from 12-4pm in a live setting inside Mullers Cider House and anyone wanting to make sure it is judged fairly is welcome to come in and have a drink bring in their fresh donuts and watch as the judging takes place. One drink minimum.
The winner will be presented with the coveted Best Cider Donut in Rochester, NY certificate after the votes are all tallied.
More info HERE