Date/Time
Date(s) - Jan 30, 2018
6:00 pm - 9:00 pm
Location
Comedy at the Carlson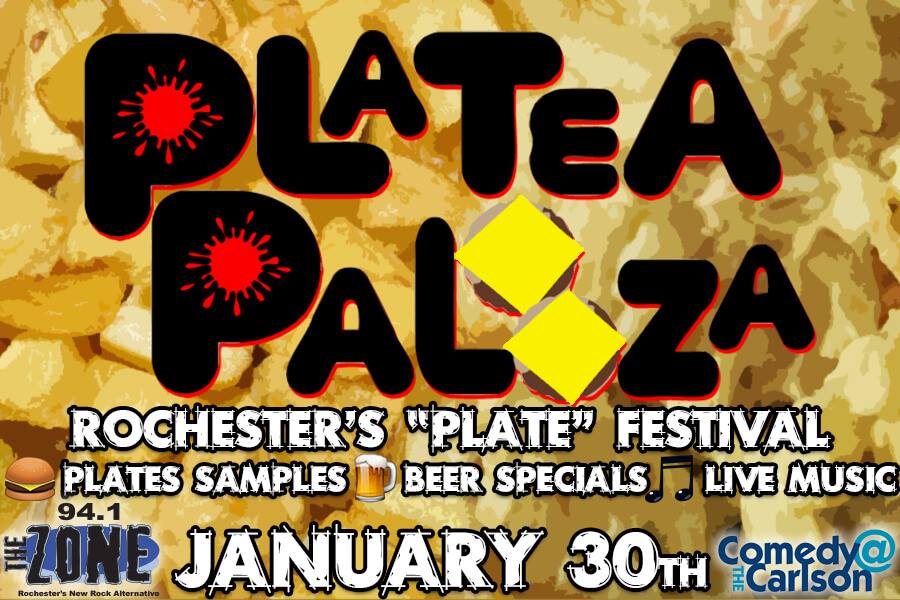 If you know anything about Rochester NY, you know that The Plate is King when it comes to must-have food items. Whether you're starving after a long night out, waking up early with a craving for something that you know is gonna hit the spot, or introducing out-of-towners to something unique in the area; The Plate is a Rochester staple.
To celebrate this amazing dish, the first ever Plate-A-Palooza is being held at the Comedy at the Carlson and hosted by The Edge 94.1. Vote for your favorites.
Guest Foodie Judges will be there to name Foodie Choice for Best Plate in Rochester including: What's Good in the Roc, Follow Your Fork, Sip N Savour Roc, ROConnoisseur, and Rochester A-List. The event is only $10 and includes a sample of many of the area's plates, beer specials, and live music.