Date/Time
Date(s) - Dec 11, 2019
6:00 pm - 9:30 pm
Location
500 Pearl- Patrick's Rooftop and Forbes Theater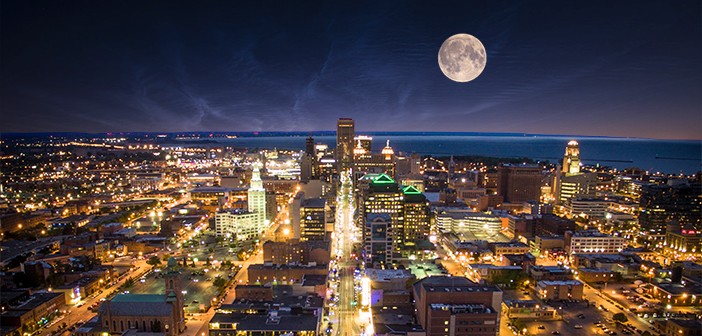 Celebrate the holidays at Patrick's Rooftop and the Forbes Theater at 500 Pearl on Wednesday, December 11th with a holiday cocktail bar, local beverage and food tasting, live music, shopping and the best view in the city to watch the December full moon rise over the city. The party is 6-9 pm, VIP early access at 5:30pm.
x
A shop local shopping experience will include a select group of coveted Buffalo gifts so you can shop while you celebrate. #multitasking
x
ROConnoisseur's Roadtrip Tasting Experience 6-8pm in the Forbes Theater
Enjoy samples of local food, beer, kombucha, juice, spirits, and the 500 Pearl Blueberry Mint Lemonade Cocktail
Tastings with 500 Pearl, Resurgence Brewery, Big Ditch Brewing, Black Button Distilling, Zugibe Vineyards, Fresh Catch, Cabaret, Macy's Pizza, Snowy Owl Kombucha, The Grove Juicery, Critchen, (more tba).
x
TICKETS
Tickets go on sale Nov. 23 at 10 am. Click on the word tickets above to purchase. Pre-sale tickets are $25, and $40 for VIP. Patrick's Rooftop is reserved for VIP ticket holders until 9pm. After 9 pm, the roof will be open as space allows. VIP tickets include access to the rooftop bar, a welcome Blueberry Mint Lemonade Cocktail, Rooftop Bites TBA, VIP seating for the viewing of ROConnoisseur's Roadtrip Buffalo episodes. Non VIP tickets include the Forbes Theater party and access to the roof at 9pm+ as space allows.
x
Live music by the talented Tim Britt Band 6-9pm in the Forbes Theater.
x
Help raise money for the Eric Wood Fund for Oishei Children's Hospital in Buffalo. Play interactive "reindeer" games and competition for prizes. 100% of dollars spent for games will be donated to the Eric Wood Fund plus proceeds from the Eric Wood Fund Silent Holiday Auction featuring sports, celeb and rock n roll memorabilia, collectibles, jewelry trips and experiences.
x
See who is going on Facebook
x
ABOUT 500 PEARL:
Explore Buffalo's storied clubhouse. Built in 1914 for a famed social order (that counted FDR among its members), the site has been reimagined for the twenty-first century. Patrick's Rooftop overlooks the city and Lake Erie, and is the highest rooftop in New York outside of Manhattan! It is proudly located in downtown Buffalo, in the Theatre District, one block from Main Street. Floor-to-ceiling glass windows surround this premier event space. 500 Pearl is located in downtown Buffalo, one block from Main street in the Theatre District at 500 Pearl Street.
WWW.500PEARLBUFFALO.COM
PARKING: Enter the parking garage by going through the small surface lot between Body Blocks gym and the Forbes Theater Marquee.  Park in any unreserved spot on any level then take the elevator to the lobby L or Upper Lobby UL and there will be signage to get to the Forbes Theater, where you will check-in. this parking lot rate is $3 per hour.
x
Celebrate the holidays and our great city of Buffalo with local food, drinks, gifts, live music and the people who help make Buffalo the special place it is!
x
Special thanks to Madeline Hall. Follow her on Instagram @buffalofoodslut