The Masters – The Beer Market – Win with the Pro's.  A Fun Start to the Golf Season.  
When: Thursday April 9th 5:30-7pm
Where: The Beer Market at College Town
Join us after work Thursday April 9th for an A-List Golf League Pre-Season Mixer and Beer Tasting Happy Hour at Rochester's newest craft beer Gastropub.  Tickets are $5 at the door and include a PGA Player for the Masters Pool, preview of the menu and complimentary beer tastings.  Cash prizes for low score end of play for Thursday, Friday, Saturday's rounds and overall Masters Champion.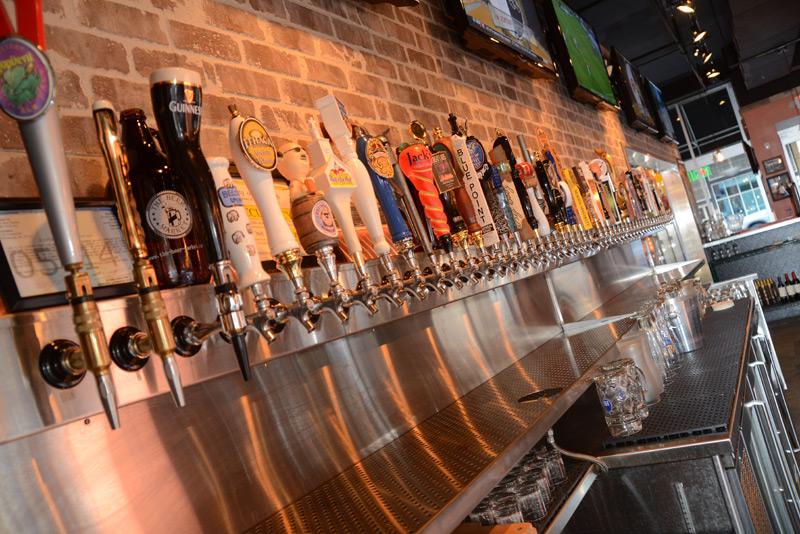 More about the Beer Market
Be one of the first to experience The Beer Market at College Town opening in early April.  The old-world specialty beer pub is sure to quench the thirst of all guests with over 500+ microbrews, craft, flavored, organic, gluten-free, seasonal, and other specialty beers, wines, and beverages.  The wide variety of beverage choices are complemented by an open seating area and live entertainment delivered from their mezzanine stage.  Rochester loves our outdoor patios and the Beer Market has one with gas log fire pits.  Signature food items include personal gourmet pizzas and the Barbarian Pretzel.  You may also "order in" from one of the restaurant partners who will deliver right to your table.
The Beer Market is located at Mt. Hope and Crittenden Rd. Complimentary parking inside College Town. Pull in on Celebration Drive or Crittenden.
Golf season is around the corner.  The 2015 A-List Golf Leagues include RYP, East, Classic, South, Casual, and Networking . Click here for more info. and to save your spot.