Here's a close-up. That baby is comin' right through Rochester, NY on April 8, 2024.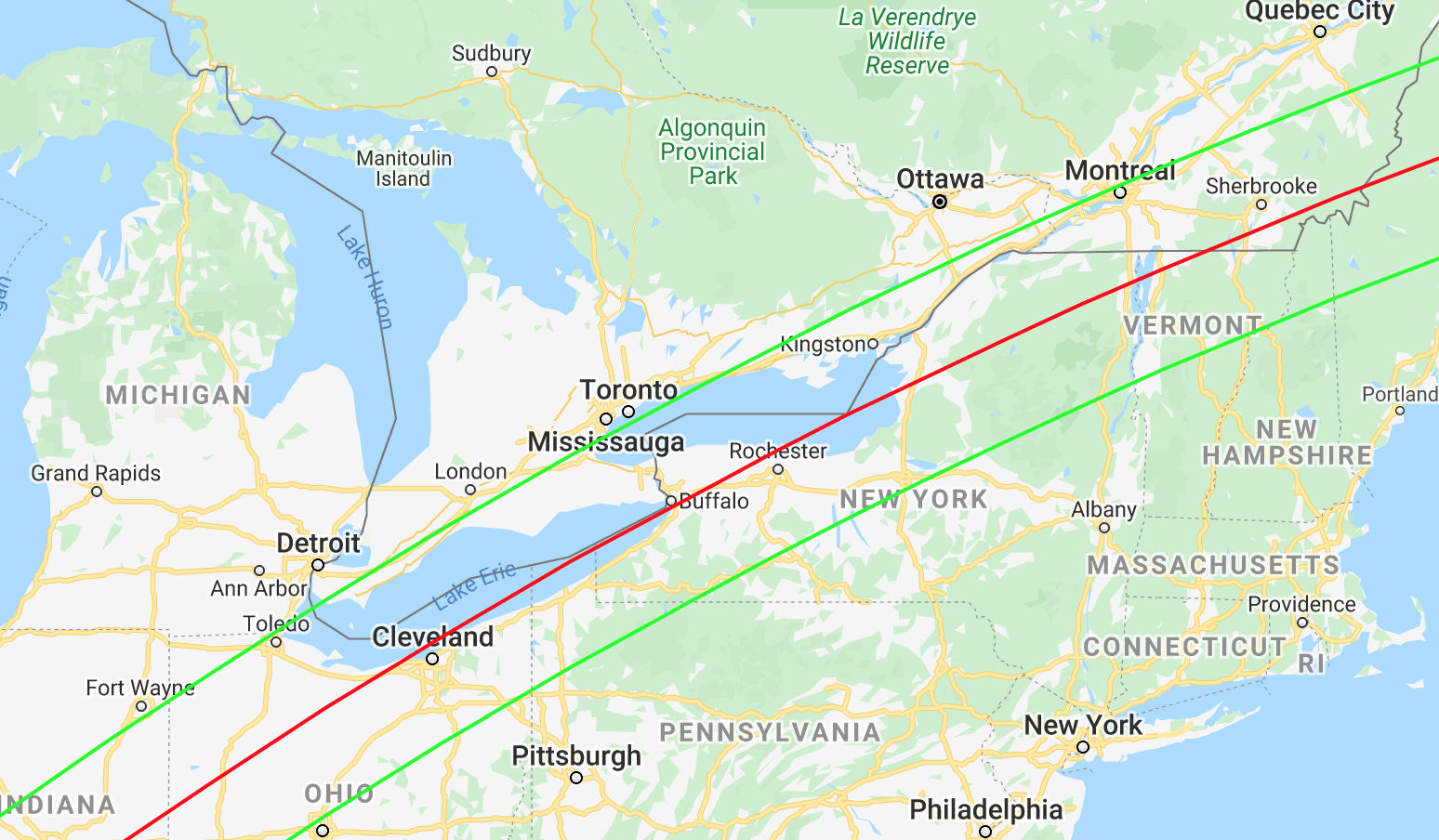 Here is the time it will be rolling through town along with thousands of travelers…

What is the Path of Totality?
The total solar eclipse path crosses from Mexico, through the United States from Texas to Maine, and up through Canada. Rochester, NY is on the route in 2024. There are two to five solar eclipses each year, with a total eclipse taking place every 18 months or so. Whether you can view that eclipse depends on where you are in the world. 2024 is the first time it will pass through Rochester, NY.
POT Events
We'll be posting Path of Totality events, tips and info. to keep you informed of what Rochester, NY and surrounding area has planned and the best places to watch and celebrate the eclipse.
Planning an event or have plans in progress? Let us know
Read more about the total solar eclipse in America at https://nationaleclipse.com