Thank you for trusting A-List to keep you in the know about the best things in Rochester: From shopping to spa services, fine dining to the cocktail scene… we'll help you find new businesses to love and in this case VIP options and Rochester's new penthouse event space.
x
The Penthouse: 280 Degree Views of Rochester and Lake Ontario
Those of us who live in Rochester know that this isn't your average mid-size city. Rochester boasts more art, music, theater, culture, history and artisanal dining than most cities its size – not to mention miles upon miles of lakefront, acres of vineyards just a short drive away, and a jam packed event calendar that runs all year long. 
x
We now have an event space that leverages all of these attributes- a place that shows the city in its best light and offers possibilities for everything that makes Rochester special.
x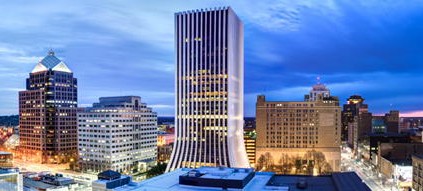 Photo by Rich Mulvey
x
One of the best things to come out of 2016 is the opening of the Penthouse at One East Ave, a chic, stylish event space unlike anything you've seen in Rochester before. Located on the top floor of the Bank of America building, the penthouse has 280 degree views of the city stretching all the way to Lake Ontario. With its floor-to-ceiling windows on all sides and huge wraparound balcony, the space makes an immediate and memorable impression – even when it's not decked out for an event. When fully transformed it is nothing short of breathtaking.
x
Likely the highest event venue in the city, every inch of the space can be customized to reflect your personal taste and vision – even the exterior of the building, which can be lit in your choice of colors.
x
Creativity and convenience come together thanks to the amazing on-site team. With a national portfolio that includes events of every shape and size, they handle everything from the audio-visual requirements to the decor, lighting, bar and more. If you can dream it, they can make it happen.
x
The on-site team has established strong relationships with a number of caterers and vendors, making party preparation a breeze. You also have the option to work with any licensed caterer you choose, and the penthouse is fully permitted for every kind of event, from concerts and happy hours to weddings and launch parties, making the possibilities truly endless. 
x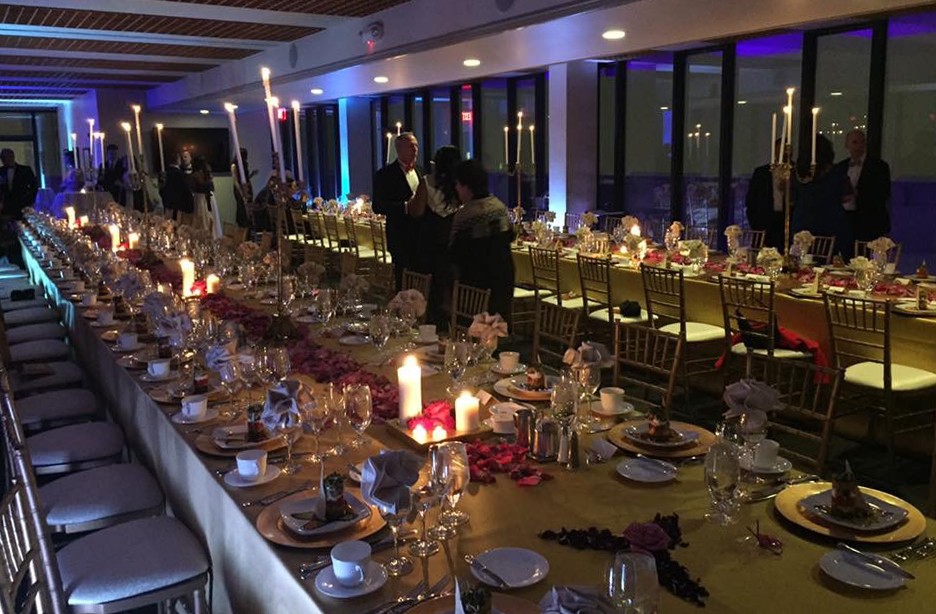 x
In fact, the penthouse has already forged relationships with local favorites like Abilene, and has established itself as the hottest place to be during this year's jazz fest. Brittany Brandt, owner of What Box? Events, the company that manages the space, says, "This is about more than just parties. We're bringing the funk back to Rochester by creating a unique and memorable space to host everything from intimate gatherings to ticketed events."
x
Creative, chic, memorable. There are plenty of events spaces out there but there's only one Penthouse.x
– Allison Zimmer, A-List Contributor
x
===================
The Penthouse ♥ 1 East Avenue, Rochester, NY
The Penthouse is open exclusively for private and special events.  For information about booking your next event, contact Brittany Brandt at (585) 752-2575 or email.
===================
Two Upcoming Events for the Jazz Fest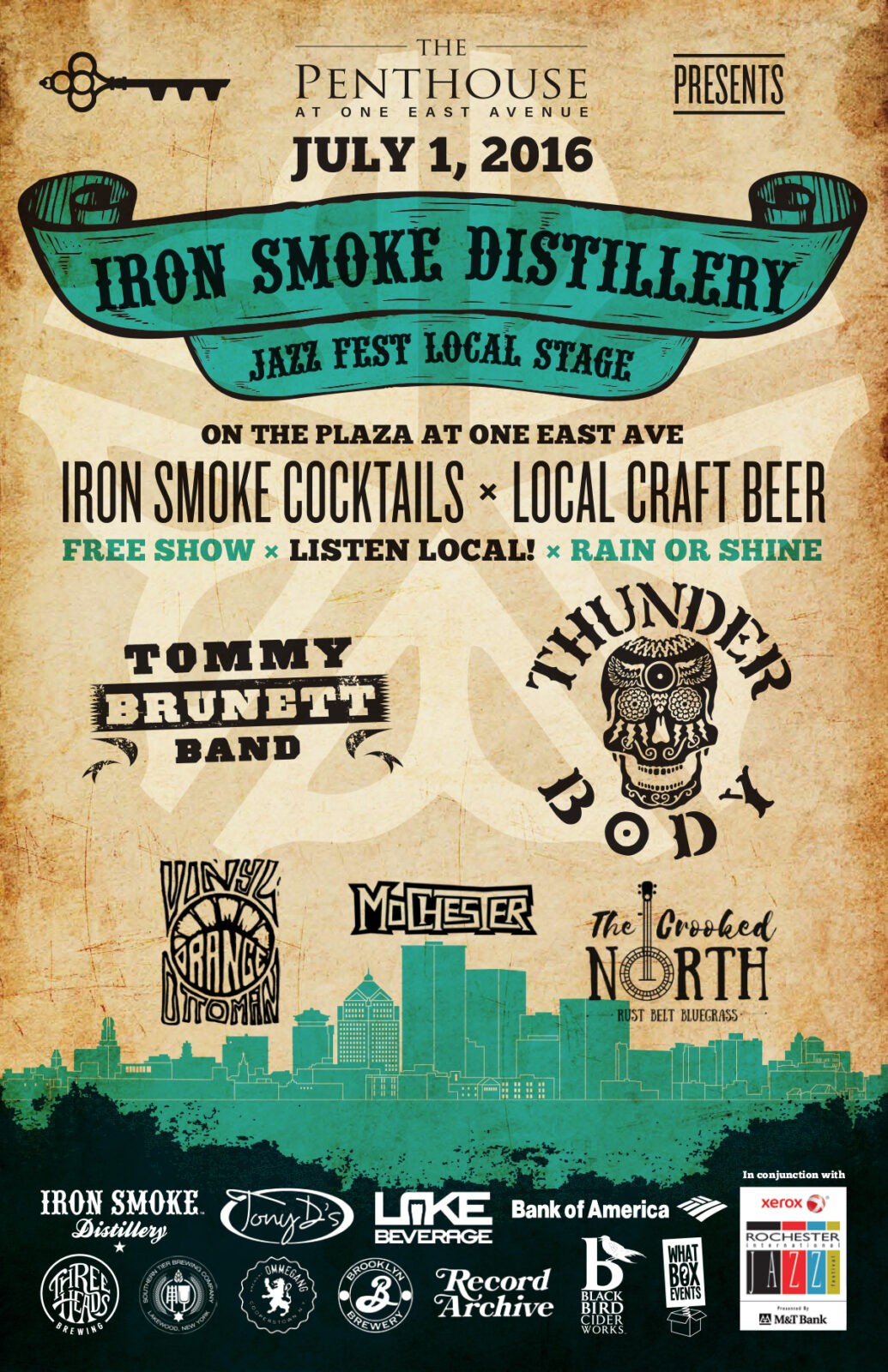 And 
July 2:
What Box? Presents: The Iron Smoke Lounge at Jazz Fest!
x